---
Jessica Cejnar Andrews / Saturday, Feb. 18 @ 8:35 p.m. / Emergencies
Body Of Missing Tacoma, Washington Woman Found Near Gasquet, Del Norte Sheriff Says
---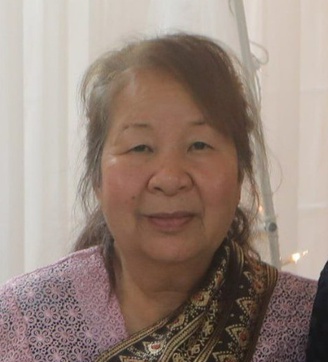 After more than two weeks of combing the densely wooded mountainsides near Gasquet, searchers found the body of a 71-year-old Tacoma, Washington woman at about 6 p.m. Saturday, according to the Del Norte County sheriff.
According to initial reports from searchers, Vana Sisopha was found under a log, Sheriff Garrett Scott told the Wild Rivers Outpost. He said she may have died of exposure, but added that an investigation is necessary to determine the cause of death.
About 30 individuals, as well as Sisopha's family, helped in the search. After having to suspend it on Tuesday due to a winter storm, the California Highway Patrol was sending a helicopter from Sacramento to help, but were called off when Sisopha's body was found, Scott told the Outpost.
Ground crews from a multitude of agencies, led by Del Norte County Search & Rescue, helped search the area between milepost marker 5 on French Hill Road and milepost marker 15 on U.S. 199.
A U.S. Coast Guard helicopter and helicopters from the California Highway Patrol and Cal-Ore LifeFlight assisted as did a plane with infrared imaging capabilities from the California Office of Emergency Services.
Sisopha's family, including her son, Michael Chansavang, and his wife, Esther Chansavang, helped with the search.
Sisopha's husband reported both her and their adult daughter missing at about 8 p.m. Feb. 3. The 44-year-old daughter was found and rescued via a U.S. Coast Guard helicopter at about 2 p.m. Feb. 4.
According to Esther Chansavang, Sisopha and her husband are avid mushroom foragers and have been hunting for them up and down the West Coast for about 20 years. They have visited the Gasquet area about four to five times previously, Esther Chansavang told the Outpost.
Over the past two weeks since Sisopha was reported missing, more than 200 individuals from Curry, Josephine, Douglas and Marin counties helped search for Sisopha, according to Scott.
---
SHARE →