---
Jessica Cejnar Andrews / Monday, Feb. 13 @ 7:39 p.m. / Community, Emergencies
Del Norte Search & Rescue Suspends Search for Missing Washington Woman Ahead Of Expected Snowfall
---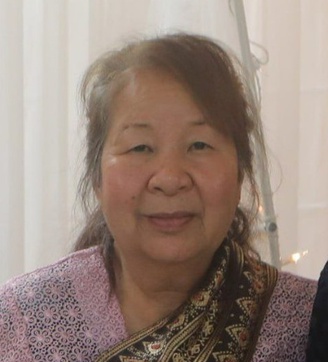 With snow levels expecting to drop to 1,000 feet on Tuesday, emergency personnel suspended their search for a missing 71-year-old Tacoma, Washington woman in the mountains above Gasquet.
Four teams with a total of roughly 20 individuals from a multitude of agencies made little headway combing the area for Sisopha Va, who has been missing since Feb. 3, Del Norte County Sheriff Garrett Scott told the Wild Rivers Outpost. Though searchers found her mushroom bucket on Sunday, they found no clues, trails, tracks or broken twigs on Monday, Scott said.
"Ground and air has to be suspended," he told the Outpost at about 6:45 p.m. "It's just too cold and crews are all exhausted. We're at that point where we have to make decisions, very difficult decisions."
A helicopter from the California Highway Patrol will continue searching the area when the weather breaks as well Del Norte Search & Rescue personnel, but it won't be the kind of extensive search that the community has seen for the past week or so, the sheriff said.
The extra support from the California Office of Emergency Services has headed home as well, Scott said.
"We've checked it so extensively," he said of the area between milepost marker 5 on French Hill Road and milepost marker 15 on U.S. 199 where Sisopha was believed to have been separated from her husband and daughter.
Sisopha was separated from her husband and adult daughter while hunting for mushrooms in the area on Feb. 3. Her husband reported both missing at about 8 p.m.
Searchers found the 44-year-old daughter at about 2 p.m. on Saturday and rescued her via a U.S. Coast Guard helicopter. She was taken to Sutter Coast Hospital where she was treated for hypothermia. According to Scott, the daughter was in the intensive care unit for about three days.
When asked about whether the search operation had been more of a recovery operation, Scott said it's difficult to say.
"That's the million dollar question," he said, mentioning Sisopha's daughter and her experience with hypothermia and exposure. "Then our rescue crews spent one night on that hillside in extreme weather. They all said there was no way they could have survived several days in that climate, that temperature. Obviously miracles do happen and people do survive, but with the extreme cold and the heavy rains we've had these last 11 days, it's difficult to say either way."
Though CalOES resources have been discontinued, volunteer search and rescue groups and dogs trained to find cadavers and live people can be called back in to check the area, Scott said.
Scott estimated that searchers spent about 6,600 hours combing the dense brush for Sisopha. He pointed out that Del Norte Search & Rescue is made up of volunteers who left their jobs and family to help find her.
"To me, it's really heartfelt that you're the local sheriff who asks for help and these guys, they step up," Scott said. "It's really impressive to me and I can't express enough gratitude and thanks for these people. They're professional and dedicated."
On Monday, the National Weather Service issued a winter weather advisory for 1 a.m. to 1 p.m. Tuesday. Snow levels are expected to drop to 1,000 feet with accumulations of 2 to 4 inches and gusty winds on ridge tops as high as 45 mph, according to forecasters.
---
SHARE →