---
Jessica Cejnar Andrews / Friday, June 10, 2022 @ 4:33 p.m. / Elections
Patty Adams' Lead Over Brian Stone In Del Norte County District 4 Supervisor Race Deepens, Making Run-off Against Joey Borges More Likely
---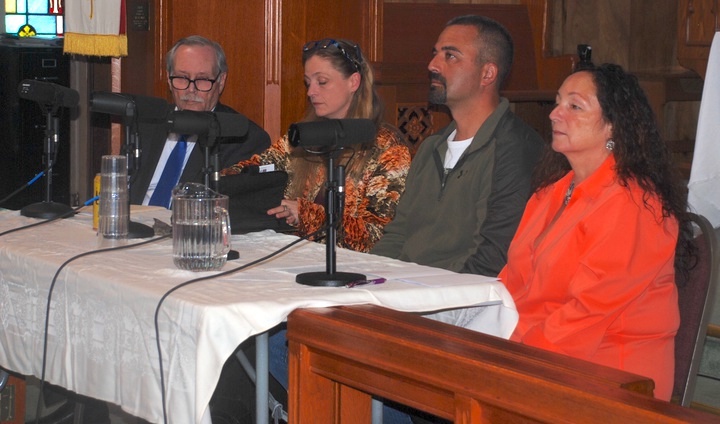 Patty Adams' lead over her opponent, Brian Stone, in the Del Norte County District 4 supervisor race deepened, according to the latest election results released Friday.
With a margin of 38 votes between them and less than 50 ballots left for the Del Norte County Elections Office to process, the likelihood that Adams will face Joey Borges in a November run-off election seems certain.
"I don't think we have enough ballots here that it's going to make a difference on any of these races," County Clerk-Recorder Alissia Northrup told the Wild Rivers Outpost.
However, the tally is still unofficial, Northrup said. She said she and her staff were still processing conditional voter registration ballots and provisional ballots.
In the District 4 supervisor race, Joey Borges maintained his lead with 46.24 percent of the vote, while Adams received 25.28 percent of the vote. Stone came in third with 22.59 percent of the vote and Margaret Sargent came in last with 5.89 percent of the vote.
According to the elections office, a race with three or more candidates is likely to go to a run-off election unless the winner receives 50 percent or more of the votes.
On Friday, Adams said she looks forward to the runoff in November and hopes for a better voter turnout.
Thinking ahead to the November election, Adams said she'll likely stay forward on the two issues that were important to her in the weeks and months leading up to the primary — infrastructure and economic growth.
"I've been talking to some people who would like to see us add a vocational school," Adams said. "And from somebody that I talked to, he had industry knowledge, and he said that would be something viable to do within a couple years rather than making sweeping promises. (This is) something more concrete."
According to the latest election results, District 5 candidates former sheriff, Dean Wilson and appointed District 5 supervisor, Susan Masten, will face each other in a run-off election in November. Wilson received 40.66 percent of the vote to Masten's 30.53 percent.
Coming in third, David Jones, president of the Klamath Chamber of Commerce, outpaced Terri Colton by seven votes — 11.93 percent to 11.38 percent of the vote. David W. Markel rounds out the race with 5.49 percent of the vote.

In the District 3 race, incumbent Chris Howard remains the clear winner with 57.13 percent of the vote to Magarino's 23.24 percent and Joe "Hank" Akin's 19.63 percent.
At the state level, local special education teacher, Charlotte Svolos, led in Del Norte County with 56.32 percent of the vote against Jim Wood for the California District 2 Assembly seat.
In Del Norte County, Wood received 43.68 percent of the vote. Districtwide, however, Wood won the seat, receiving 70.3 percent of the vote to Svolos' 29.7 percent.
Del Norte County favored Gene Yoon for the California State Senate District 2 seat over incumbent Mike McGuire. Yoon received 54.8 percent of the vote in Del Norte to McGuire's 45.2 percent.
Districtwide, however McGuire won another term as state senator, receiving 75.6 percent of the vote to Yoon's 24.4 percent.
The latest election results show an improvement in voter turnout, though it's still under 40 percent, Northrup said. What was unusual before, was that more than 2,000 ballots were submitted either through the mail, at the elections office or at a polling place in the two days before the election.


---
SHARE →