---
Jessica Cejnar Andrews / Tuesday, Dec. 20, 2022 @ 3:34 p.m. / Infrastructure, Local Government
Johnson Controls Tells Crescent City It Wants Out of Pool Project; City Manager Says Planned Upgrades Will Continue
---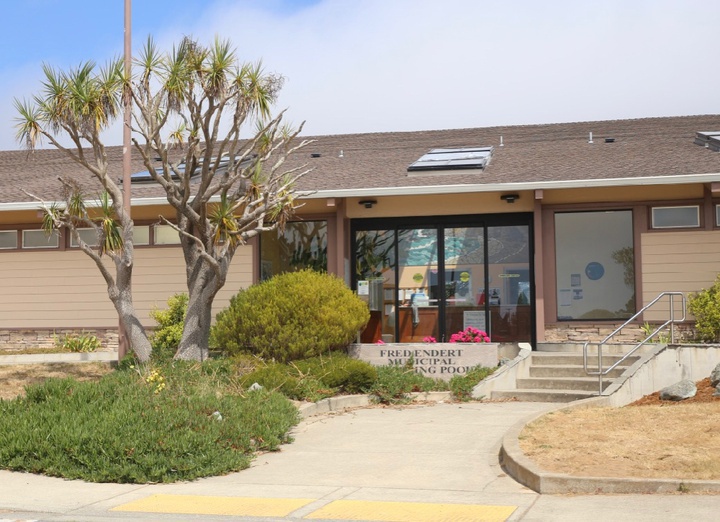 At least two Crescent City Councilors were unable to hide their disappointment Monday after City Manager Eric Wier said Johnson Controls no longer wanted to complete upgrades to the Fred Endert Municipal Pool.
This news came about three months after representatives from the company's Medford offices told Councilors they could install new higher-efficiency boilers, spa pumps, a heat exchanger and a new dehumidification system at the pool for about $40,000 less than the city's budgeted amount.
On Monday, Wier said Johnson Controls wanted the city to cancel its contract "due to financial considerations of their home office."
Crescent City hasn't paid out money for the project and is not losing any "work product," Wier told the Council. Staff is already working with the multi-national consulting firm AECOM on a contract for the design and engineering for the project and plans to find another contractor for the construction phase through competitive bids.
But though they praised staff and unanimously approved canceling the contract, the City Council found it hard to ignore the setback. Both Councilor Jason Greenough and Mayor Pro Tem Blake Inscore said everyone had hoped Johnson Controls could help the city save money and improve its infrastructure.
"I really wanted all this to work," Inscore said. "I wanted us to be able to create a solar project. I wanted the water meter project to pencil out. I wanted the upgrades to the pool. I wanted it all. I didn't want it to be free, but I wanted it to pencil out in the sense that it made sense financially and also took care of the long-term responsibility we have for our assets."
Johnson Controls recommended the pool project and upgrades to Crescent City's water meters as part of an energy efficiency audit it finished at no cost to the city in early 2021. The company presented the pool project at several workshops and public meetings.
In March 2022, both City Councilors and the committee tasked with oversight of the Measure S sales tax dollars that would be used to pay for the project wanted to move forward.
In June, Crescent City was ready to award a contract to Johnson Controls for the pool project only to find out that the company considered it feasible only if it could move forward with replacing the city's water meters. According to Wier, that cost for the water meter project was more than $5 million and exceeded the city's budget.
"Once the Council made the decision not to move forward with the water project, we assumed, based on Johnson Controls, that the pool project would also not be able to move forward at that time," Wier said. "However at that Council meeting, their management at the time said they would be willing to reconsider the pool project."
In September, the Council reluctantly agreed to continue with Johnson Controls after its representatives said they could complete the pool project for about $1.14 million. The city's budget was roughly $1.18 million, according to Wier.
After issuing a notice to proceed about two weeks later, Wier said he and staff didn't hear back from Johnson Controls until management informed them they wanted to cancel its contract with the city.
"We do have an agreement with them, however, if you have a contractor, especially on a design-build type project, you really need both parties to want to perform the work for that amount of money," he said. "Johnson Controls does not want to perform the work anymore."
Wier's conclusion was a sentiment Greenough echoed.
"It makes sense that we don't want to work with someone who doesn't want to do the work for us," he said. "I am very disappointed in Johnson Controls and the lack of responsiveness we've had from them."
Wier said he would bring a contract with AECOM for the pool project's design to Councilors next month. The cost estimate for that phase is about 10-12 percent of the project's overall budget, roughly $140,000, he said. That process will take about four to six months, he said.
"We could be out to bid, say, close to the middle of summer," Wier told Councilors. "This is a nice indoor project that if completed in winter would be ideal for a lot of contractors when they are hungrier for work."
---
SHARE →