---
Jessica Cejnar Andrews / Monday, Aug. 22, 2022 @ 12:09 p.m. / Crime, Tribes
Yurok Tribal Police Seek Info About Use of Force Incident, Stabbing
---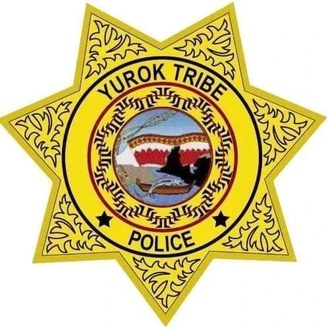 The Yurok Tribal Police Department is seeking witnesses to an arrest following a disturbance at the Requa Boat Ramp on Sunday.
Officers arrested an individual on an outstanding warrant, according to a YTPD Facebook post. During the arrest, the individual tried to fight the police officer, YTPD states.
Because the officer had to use force to make the arrest, the suspect's name hasn't been made public yet, Police Chief Greg O'Rourke told the Wild Rivers Outpost on Monday.
"We want to make sure we interview witnesses first," he said. "We will be releasing a name and a followup to give to the community."
YTPD is also seeking information regarding a stabbing that occurred during a physical altercation outside the Yurok Visitor's Center in Klamath at about 11 p.m. Saturday. The subject was transported to the hospital and is expected to make a full recovery, according to a department Facebook post. O'Rourke said his department is still actively investigating that incident.
Anyone with information about both these cases should call the YTPD at (707) 482-8185 or gorourke@yuroktribe.nsn.us.
---
SHARE →