---
Jessica Cejnar Andrews / Friday, April 29, 2022 @ 10:59 a.m. / Emergencies, Environment
Klamath Falls Man in Custody On Suspicion of Hit and Run Following Yesterday's Tar Spill on U.S. 199
---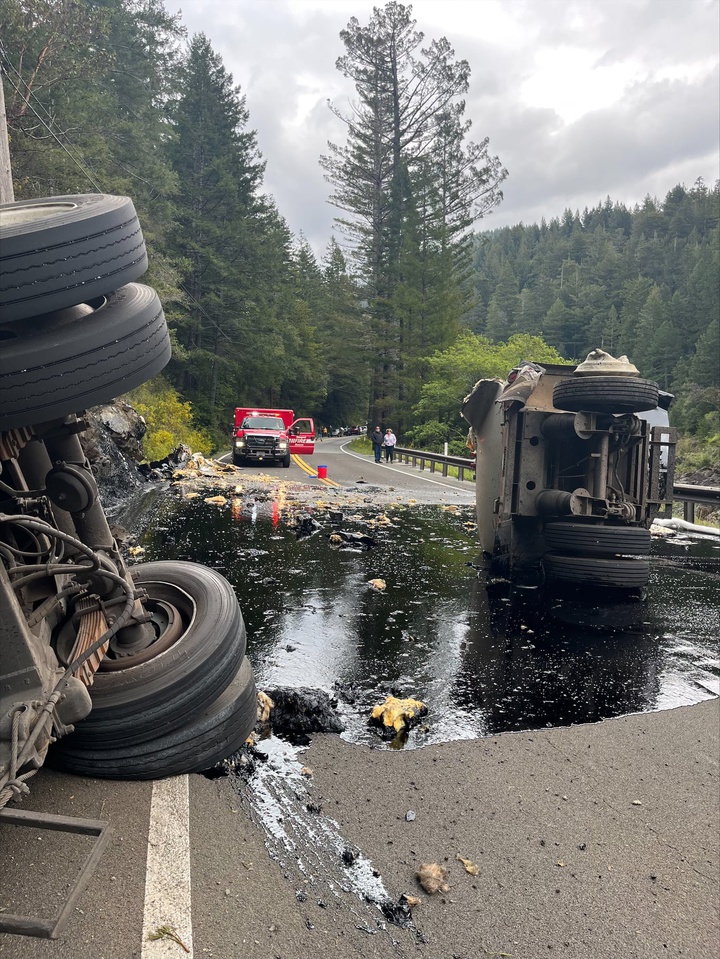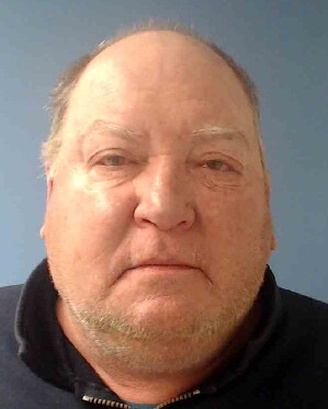 A Klamath Falls man is in custody on suspicion of driving under the influence and misdemeanor hit and run in connection with the semi collision that dumped roughly 2,000 gallons of tar onto U.S. 199 and into the Smith River on Thursday.
Raoul H.D. Payette Jr., 58, was traveling southbound in a 2001 Freightliner 3-axle with a damaged rear tire at about 10:43 a.m. when it drifted to the right and struck a power pole bringing power lines onto the roadway, according to the California Highway Patrol.
After continuing south, the trailer on Payette's semi detached and overturned spilling asphalt oil onto the highway near milepost marker 10.65 between Hiouchi and Gasquet.
CHP officers arrested Payette in Hiouchi at about 11:02 a.m., according to CHP Officer Brandy Gonzalez.
"It was a double trailer on the back so he was able to drive pulling the first trailer," Gonzalez told the Wild Rivers Outpost. "His cab was fine."
Payette was booked into the Del Norte County Jail and released on Thursday, according to the Del Norte County Sheriff's Office Online Information System.
The crash shut down U.S. 199 for several hours while the California Department of Fish and Wildlife, the Six Rivers National Forest, Caltrans, CHP, Cal OES and the Del Norte Office of Emergency Services tried to contain the spill.
The Six Rivers National Forest confirmed the material — a hot asphalt binder that solidifies once reaching 100 to 125 degrees — reached the Smith River. Though concerned about the impact to natural resources, National Forest officials stated the spread of liquid material in the river would likely be minimal.
According to Del Norte OES, there is no impact to water quality.
Officials initiated one-way control traffic at about 2:52 p.m. and reopened the highway completely at 5:12 p.m., though a cleanup is still in progress, according to the CHP.
---
SHARE →