---
Jessica Cejnar Andrews / Monday, Sept. 27, 2021 @ 9:20 a.m. / Crime
Bank Robbery Suspect Arrested
---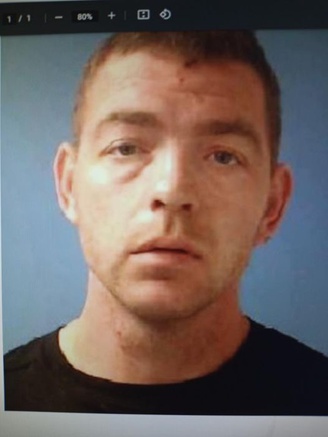 Police arrested a 36-year-old bank robbery suspect on Sunday after receiving help from a bystander who grabbed the suspect's arm as he ran into Safeway.
From a Crescent City Police Department Facebook post:
On 9-26-2021 at about 1243 hours, David Schumack was spotted by off duty CCPD Sergeant Gill. Sgt. Gill was able to keep Schumack in sight while he called dispatch and had CCPD Sgt. Wilson and Officer Miller respond.

Schumack tried to flee from the officers and went into Safeway. A citizen helped by grabbing Schumack's arm and allowing the Officers to catch up to him. Schumack was taken into custody without further incident and booked into the Del Norte County Jail for 664/211PC, attempted robbery. The original incident took place on 9-24-2021.

The case is still being investigated and will be presented to the Del Norte County District Attorney's Office for review within the next two days.
Schumack had attempted to rob Coast Central Credit Union's Crescent City branch on Friday. When officers arrived, he ran out of the bank and into the wooded area near the Del Norte County Fairgrounds.
---
SHARE →