---
Jessica Cejnar Andrews / Wednesday, Sept. 22, 2021 @ 11:22 a.m.
Assemblyman Wood Secures $15 Million for Redwoods Rising Project
---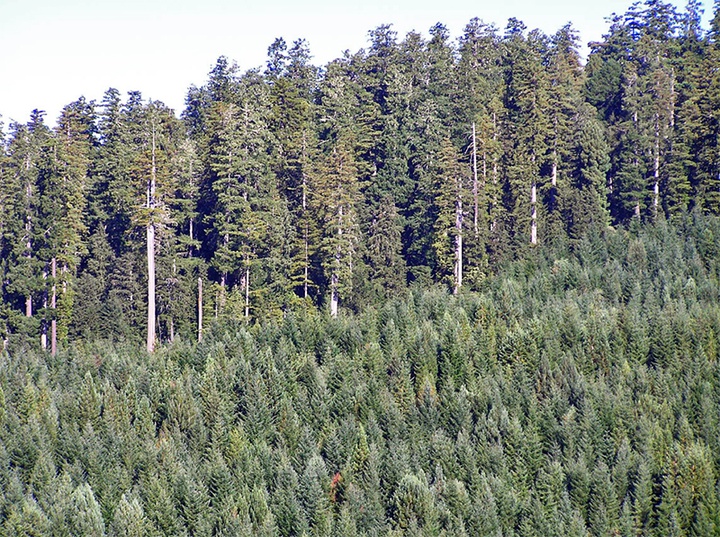 Del Norte County's representative in the California State Assembly convinced requested $15 million in state dollars to support an ambitious restoration project in Redwood National and State Parks.
A collaboration between Save the Redwoods League, California State Parks and the National Park Service, Redwoods Rising seeks to rehabilitate 70,000 acres of second-growth forest and remove about 300 miles of abandoned and inaccessible logging roads.
From Assemblyman Jim Wood's office:
SACRAMENTO— In one of the final budget actions of this year's legislative session, Assemblymember Jim Wood (D-Santa Rosa) is grateful to his colleagues and Governor Newsom for supporting his request for $15 million for the Redwoods Rising project—a collaboration of the National Park Service, California State Parks and Save the Redwoods League.

Redwoods Rising is a large-scale forest restoration project in Redwood National and State Parks to restore redwood ecosystems and put more than 70,000 acres of previously logged areas of the parks back on track to become the ancient redwood forests of the future. Launched in April 2018, Redwoods Rising reconnects remaining stands of old-growth redwoods scattered throughout the parks and restore previously logged areas at a scale and pace that would otherwise not be possible.

"This is a very ambitious project that will take decades to complete," said Wood. "Save the Redwoods League has worked day and night to raise funds for this project which will restore young redwood forests so that they can become the old-growth forests of the future and my hope is that this $15 million in state funds will help reach their goal."

Redwoods play a critical role in maintaining California's climate resilience. This work also supports the local economy by employing approximately 100 people. The Yurok Tribe, California's largest Native American tribe, has been actively repairing river and woodland ecosystems for more than 20 years and has sent seasoned forest restoration staff to do the work needed on land that crosses the ancestral lands of the Yurok people. The project has also employed more than a dozen apprentices from Humboldt State University and College of the Redwoods to work alongside the natural resource and restoration professionals and gain on-the-ground experience conserving redwood ecosystems.

"This project is absolutely essential to the long-term health of California's redwood forests and the state's fight against climate change," said Wood. "Projects like Redwoods Rising show how we can use natural solutions to help combat the climate change crisis, particularly the role forests play in storing carbon in their wood as they grow. The project connects all people to both the beauty and power of the redwood forests."

To learn more, visit www.RedwoodsRising.org.
---
SHARE →