---
Jessica Cejnar Andrews / Tuesday, Sept. 21, 2021 @ 3:25 p.m. / Crime
Multiple Agencies Locate, Arrest Suspect Involved in Crescent City Stabbing, Assault with Firearm
---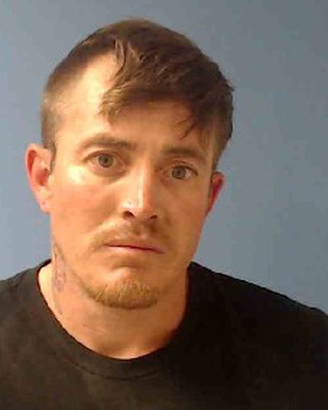 City, county and Yurok Tribal law enforcement worked together to find and arrest a suspect connected with an assault with a knife and firearm incident on Sunday.
From a Crescent City Police Department news release Tuesday:
On 9-19-2021 at about 1207 hours Officers from the Crescent City Police Department responded to the 400 block of East Hoover Street in Crescent City for a report of an assault that just took place. The victim was a 35-year-old male adult who reported that a known subject had stabbed him and then fired several shots at him from a firearm.

The victim reported that he was inside a residence in the 400 block of E. Hoover street when he was involved in an argument with the suspect, identified as Rameses Hernandez (age 35). The victim then reported that Hernandez threatened him with a knife and stabbed him in the shoulder prior to the victim fleeing the residence.

As the victim fled the residence, he stated that he heard three gunshots and heard the rounds hit some brush that was in front of him. The victim stated that he also saw Hernandez standing in the driveway of the residence with a handgun at that time.
During their investigation CCPD Officers interviewed witnesses that were present during the incident and confirmed the victim's account of what occurred.

With assistance from Del Norte County Sheriff's Office and the Yurok Tribal Police, CCPD Officers then located Hernandez hiding in a residence in the 600 block of Macken Avenue. Officers were able to set up a perimeter around the residence and catch Hernandez as he attempted to flee the residence.

Hernandez was then taken into custody and interviewed prior to being booked into the Del Norte County Jail for 245 (A)(2) PC, assault with a firearm on person, and 245 (A)(1) PC, assault with deadly weapon (non-firearm) on person. Two knives were also located on Hernandez during a search incident to arrest.

Later that day CCPD Officers served a search warrant on the residence where the incident took place. Live handgun cartridges and spent casings were located at the residence that were consistent with the type of firearm that was allegedly used by Hernandez during the incident. The alleged firearm has not been recovered. This investigation is ongoing and has been presented to the Del Norte County District Attorney's Office for review.
---
SHARE →