---
Jessica Cejnar Andrews / Monday, Oct. 25, 2021 @ 4:27 p.m.
Del Norte Supervisors, Public Health Officer to Discuss Local Mask Requirements Tomorrow
---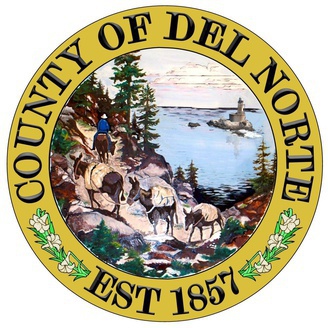 Though 12 new COVID-19 cases were identified over the weekend, the number of active cases overall in Del Norte County as well as hospitalizations has decreased from Friday.
There are 38 active cases in Del Norte County one person hospitalized with the coronavirus, the Public Health Branch reported Monday. There have been 62 new cases in Del Norte County in the last 14 days, according to the Public Health Branch.
On Friday, the Public Health Branch reported 41 active cases and two hospitalizations from COVID.
Forty people have died in Del Norte County since the pandemic began in March 2020 due to complications from the coronavirus.
These new numbers come a day before the county's public health officer, Dr. Aaron Stutz, and county supervisors on Tuesday are expected to discuss the future of a local order requiring masks in workplaces and public settings.
Stutz issued that order on Aug. 27 at the height of a COVID-19 surge that saw upwards of 400 active cases in Del Norte.
In a news release last Wednesday, Public Health officials stated they were speaking with state health officials and officials in adjacent counties to determine whether the mask order should stay.
Officials are also taking into account Del Norte's current vaccination rate —49.6 percent for fully inoculated individuals and 6.7 percent for partially vaccinated folks as of Friday — as well as anticipated holiday gatherings.
The Del Norte County Board of Supervisors meets at 10 a.m. Tuesday in the Flynn Center, 981 H Street in Crescent City and via Zoom.
---
SHARE →