---
Jessica Cejnar / Tuesday, May 25 @ 5:33 p.m.
Optum Serve Takes Over Vaccination Efforts at Fairgrounds; Three People Hospitalized with COVID
---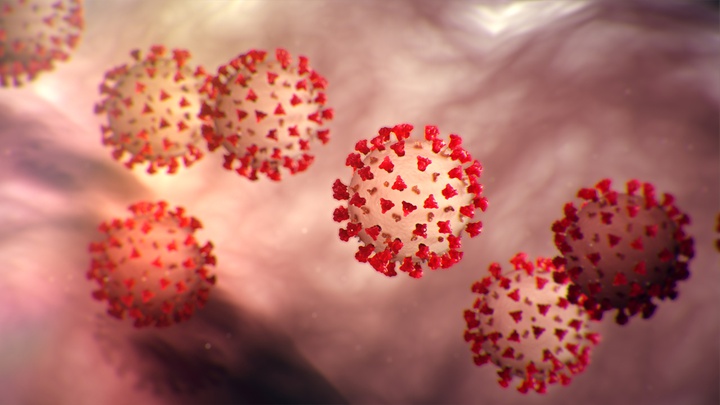 The state-contracted Optum Serve program took over COVID-19 vaccination efforts at the Del Norte County Fairgrounds on Tuesday, offering extended hours to the public.
The county's Public Health Branch isn't getting out of the vaccination business entirely, Dr. Warren Rehwaldt told supervisors. The county will hold a clinic at the Department of Health and Human Services building on Wednesday. There are also clinics planned for next month, Rehwaldt said.
Vaccine hesitancy continues to be a concern, Rehwaldt said, though interest in Pfizer has peaked since the inoculation became available to pre-teens and teens.
"Our biggest interest groups right now are teenagers and their parents," he said.
The Optum Serve clinic will be available from 10 a.m.-7 p.m. Tuesdays and Wednesdays at the Del Norte County Fairgrounds, according to Rehwaldt. They will offer the Moderna vaccine, according to Rehwaldt.
The Del Norte Public Health Branch will offer the Pfizer vaccine at its clinic on Wednesday as well as another clinic on June 8 at the Crescent Fire Protection District station on Washington Boulevard, Rehwaldt said. Another clinic will be offered June 13 at the Smith River School gym, he said.
Meanwhile, the number of COVID-19 cases have averaged roughly two to three per day, Rehwaldt said.
On Tuesday, two new cases were reported to the Public Health Branch, making for a total of 20 active cases in Del Norte County. Three people are currently in the hospital, according to the county's COVID-19 Information Hub.
In the last 14 days, 33 COVID-19 cases have been identified, according to the county.
Meanwhile, though California public health officials still require people to wear face coverings, Rehwaldt said that may change on June 15 when the state is expected to fully reopen the economy.
"They will still recommend personal protection as will we, especially for people who are not vaccinated," Rehwaldt said. "We encourage everybody to think it over and think about getting that shot."
District 3 Supervisor Chris Howard, noting that Rehwaldt and his staff devoted "an incredible amount of time" to contact tracing and tracking, asked the doctor what that would look like in the future.
At the peak of the pandemic, many counties were working their staff 12 hours a day, 7 days a week to conduct case investigations, Rehwaldt said. Del Norte County public health staff often worked weekends doing contact tracing. However, he said, he doesn't know if that devotion to case investigation will continue.
"We're waiting until there's more people vaccinated or infected and recovered, hopefully to provide that herd immunity," Rehwaldt said, adding that though he case investigation will become "routine" at some point, it may take a few more months.
Finally, Rehwaldt said he would be stepping down as Public Health Officer on June 30.
"I made a promise to myself and my wife that I would be getting out of public health," he said. "I made that promise a year and a half ago, so it's time."
---
SHARE →