---
Jessica Cejnar / Tuesday, March 23 @ 5:25 p.m.
Del Norte to Contract With State My Turn Program as Vaccine Rollout Continues
---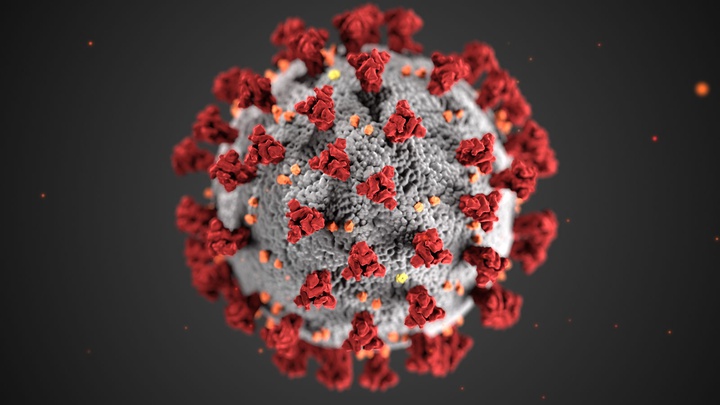 The Public Health Branch has supplied Safeway and Sutter Community Clinic with doses of the COVID-19 vaccine, Del Norte's Public Health Officer told supervisors Tuesday.
Safeway, which has doses of the Moderna vaccine, is a low-level operation, but the supermarket and the Sutter Community Clinic are other options for the public, Public Health Officer Dr. Warren Rehwaldt said
"We've probably done in the community at least 7,000 doses," Rehwaldt told county supervisors. "They did a little over 2,000 first doses in their first few weeks of operations, they're now moving on to their second doses and will be revisiting first doses once they get second doses done. That's good news for us."
Rehwaldt's COVID-19 update to the Board of Supervisors came after it approved a memorandum of understanding with the California Government Operations Agency allowing the county to continue to receive vaccines.
Voted on as part of the Board's consent agenda, the MOU also acknowledges Blue Shield of California as the third-party administrator supplying the COVID-19 vaccine to Del Norte County, according to the county's staff report. The Del Norte County Public Health Branch is also contracting with CHAMP, an electronic record keeping system, to track vaccines.
Del Norte County will also use California's My Turn system to allow the public to register for the vaccine. That transition should take about two weeks, Rehwaldt said, and will make scheduling appointments for vaccination easy.
My Turn will also make it easy to manage regular vaccine clinics, enabling the Public Health Branch and keeps track of how many people received vaccines, Rehwaldt said.
"A couple weeks ago we were (holding) clinics for seniors and teachers and we had to go through a long long list — over 900 people — to collect about 100 people to show up for vaccination," he said. "That's a lot of time-consuming work and My Turn is going to take that away. It's user-driven. You register online, get your date and time. It'll make it much easier to manage our regular clinics that we're anticipating from now until at least the end of June."
Del Norte County had four new coronavirus cases as of Tuesday, according to the county's COVID-19 Information Hub. There are currently 54 active cases in Del NOrte County and three people in the hospital.
On Monday there were eight new COVID-19 cases, according to the Public Health Branch.
On Tuesday, Rehwaldt told supervisors that though there was a decline last week over the week before, the numbers could be better.
"I think we'll probably be holding in the Red Tier," Rehwaldt said, referring to California's color-coded four-tiered Blueprint for a Safer Economy. "But we could get close to the point where we could get bumped back down."
If Del Norte County re-enters the most restrictive Purple Tier on the Blueprint for a Safer Economy, restaurants will have to offer take out or delivery services only. Operations at other businesses will also be impacted.


Documents:
• County MOU for COVID vaccines
---
SHARE →