---
Jessica Cejnar / Wednesday, June 23, 2021 @ 5:24 p.m.
CCPD Seeks Subject Wanted on Charges of Unlawful Sex With a Minor, Says He May Be Armed
---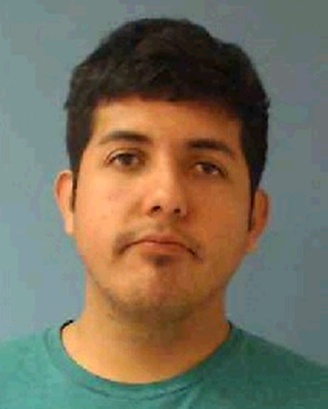 The Crescent City Police Department is seeking help in finding a 27-year-old man suspected of engaging in sex with a minor.
From a CCPD Facebook post Wednesday:
The Crescent City Police Department is seeking your assistance in locating Constancio Gutierrez-Pelayo (age27). There is an active warrant for his arrest for a violation of 261.5 (d) PC, unlawful sex with a minor. Gutierrez-Pelayo fled the Crescent City area when CCPD Officers attempted to contact him for a statement. We have had reports of him possibly camping in the Curry County, Oregon area or staying in the Eureka area.

Gutierrez-Pelayo is 6'2" and 230 lbs with Black Hair and Brown eyes. He was last seen driving a Dark Blue 2017 Hyundai Sonata with a California registration plate of 7UWV446. He is also possibly armed with a handgun.

If you have information on Gutierrez-Pelayo's whereabouts please call DNSO dispatch at 707-464-4191.

You can also contact us either by sending a message to our Facebook account, calling our office at 707-464-2133, or you can utilize our online reporting form located at https://www.crescentcity.org/Police-Form.
---
SHARE →