---
Jessica Cejnar / Sunday, July 4, 2021 @ 2:44 p.m.
Crescent City's Fourth of July Parade Starts Off With A Bang
---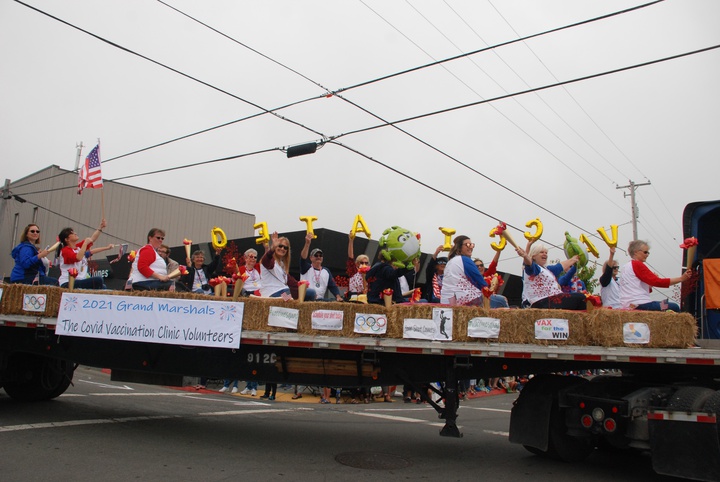 As she waited for her fellow Redwood Happiness Initiative members to show up, Denise Doyle-Schnacker reflected on the first major community event since the COVID-19 pandemic.
Doyle-Schnacker and her daughter Kami Arnett had their Fourth of July parade float at H and 10th streets and were watching others take their places.
"This is the year I would like to watch (the parade)," Doyle-Schnacker said. "But I know people are counting on us to do it, it's almost like a community service."
Roughly 12 to 15 members of the Redwood Happiness Initiative participated in the parade Sunday. Since the theme this year was "Go for the Gold, Red White and Blue," the Happiness Initiative incorporated the "tenets of Olympism" into their float focusing on unity, excellence, friendship, fair play and hope.
This year's theme celebrates Crescent City and Del Norte County's Sister City relationship with Rikuzentakata, Japan and that story being featured on NBC Sports during the Olympics in Tokyo later this month.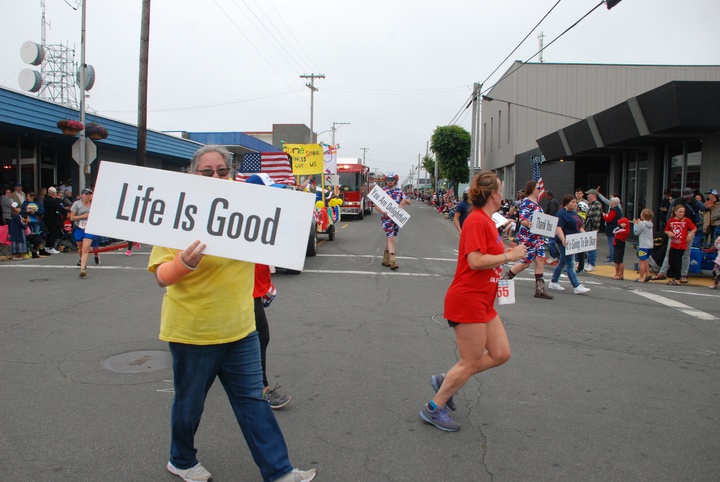 There were more than 67 entries in the Fourth of July parade this year, according to Mike Poole, who helped Del Norte County Judge Bob Cochran with the parade lineup.
District 2 Supervisor Valerie Starkey and Emily Reed, a member of the Crescent City-Del Norte County Chamber of Commerce co-chaired this year's Fourth of July parade committee. It took about six to seven people roughly four months to put it on, they said.
"It's a huge deal," Starkey said. "What we had taken for granted before we appreciate a lot more now. The parade was one of them."
The parade also honors volunteers and public health nurses responsible for spearheading the local COVID-19 vaccination effort.
A float full of nurses and volunteers were featured in the parade as this year's Grand Marshals — Starkey said she ordered 75 medals for each of them and they had matching t-shirts.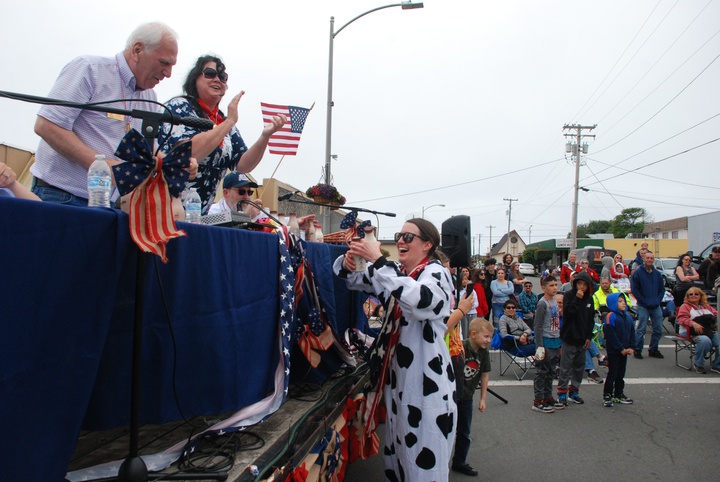 "They decorated their own float," she said.
Further down the parade lineup before the blast of the canon near the Del Norte Historical Society the Del Norte High School Class of 1970 celebrated their 50th reunion.
"We were delayed because of COVID last year," said Nanc Peterson-Frazel, one of the main planners for the event. "We've been planning this for six years now."
Crescent City's Fourth of July activities continue this evening with the festival in Beachfront Park until 8 p.m. and the fireworks display over Battery Point Lighthouse at about 9:30 p.m.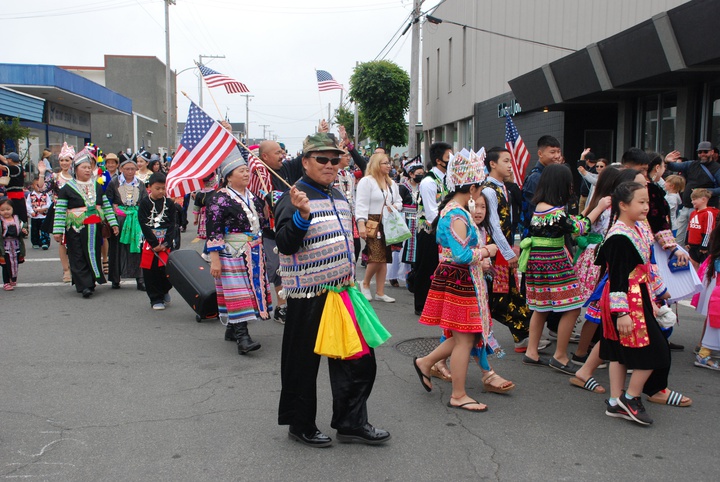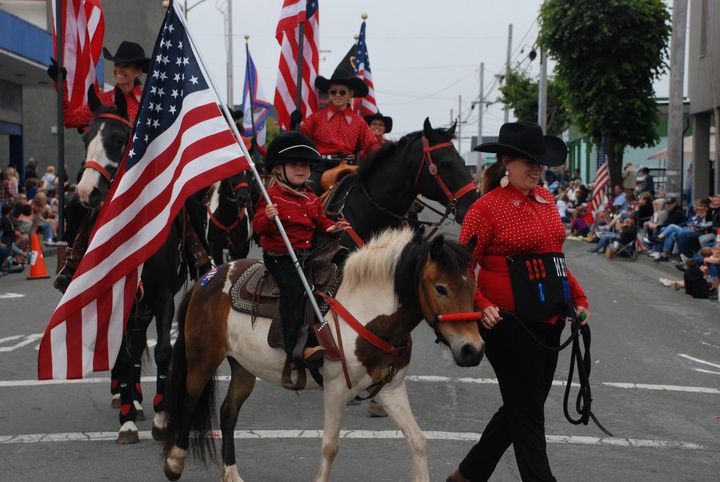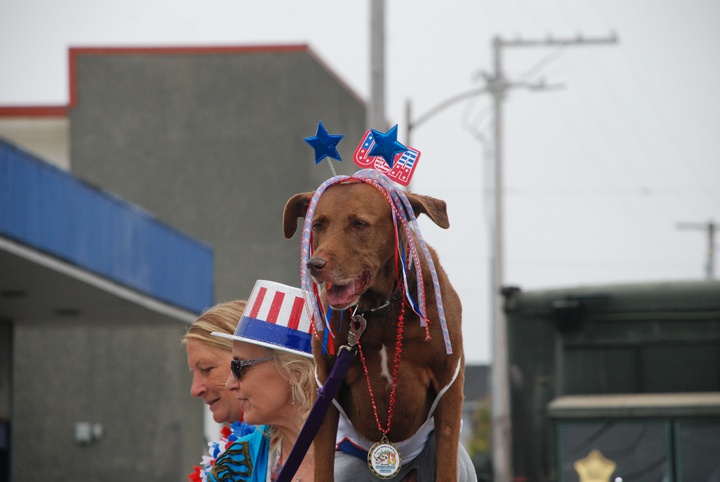 ---
SHARE →