---
Jessica Cejnar / Monday, July 26, 2021 @ 5:41 p.m. / Crime
CCPD Arrests Suspected Prowlers, Male Suspect Allegedly Assaults Officer With Hatchet
---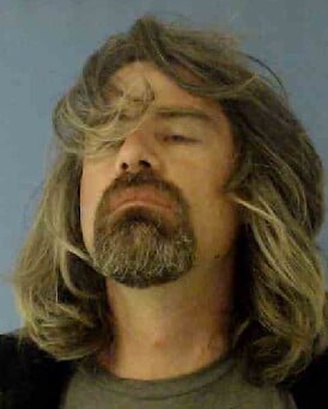 One of two suspected prowlers allegedly used a hatchet to evade Crescent City Police officers, the department reported Monday.
From a CCPD Facebook post:
On 7-26-2021 at about 1115 hours, Crescent City Police Department Sergeant Wilson was on patrol in the 100 block of East Condor in Crescent City. Sgt. Wilson was flagged down by a citizen reporting a male and female subject walking around in the area trying to potentially break into vehicles.

Sgt. Wilson located the female subject, Ashley Marks (age 30), near a vehicle parked in a driveway. Marks then fled from the Sgt. Wilson and hid behind a bush. Marks was then taken into custody for a violation of 647 (h) PC, prowling, 11364 H&S, possession of controlled substance paraphernalia, and 148.9 PC, false information to a peace officer.

The male subject, Ronald Evans Jr. (age 41), was located in the area as well, hiding in the same brush line. Sgt. Wilson then attempted to detain Evans. Evans was armed with a small hatchet and briefly tried to flee the area before physically struggling with Sgt. Wilson. Evans resisted Sgt. Wilson and used the hatchet attempting to evade custody. Officer Miller then arrived on scene and assisted Sgt. Wilson with taking Evans into custody.

Evans was cleared at Sutter Coast Hospital and booked into the Del Norte County Jail. Evans also had two warrants for his arrest and is on active Post Release Community Supervision (PRCS).

Sgt. Wilson was able to return to full duty after suffering a minor injury during the incident. I would like to also thank the Officers from the California Highway Patrol who responded to the scene to assist CCPD Officers, and located and then interviewed additional witnesses to the incident.
---
SHARE →