---
Jessica Cejnar / Friday, July 16 @ 6:37 p.m. / Crime
Crescent City Man Wanted on Child Molestation Charges Arrested in Barstow
---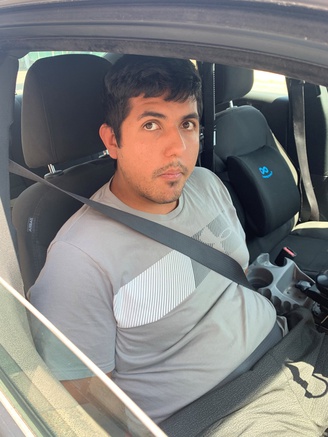 California Highway Patrol officers arrested Constancio Gutierrez-Pelayo, 27, of Crescent City, in connection with local charges that he had sex with a minor.
Gutierrez-Pelayo was arrested in Barstow on an outstanding warrant Friday, according to the Crescent City Police Department.
From a CCPD Facebook post:
After an initial interview was attempted on 6-23-21 with Constancio Gutierrez-Pelayo, he fled the Crescent City area. Crescent City Police Officer Pearson had worked with the Del Norte County District Attorney's Office to secure an arrest warrant for a felony violation of 261.5 (d) of the California Penal Code, prior to the attempted interview. Officer Pearson immediately began attempting to track and locate Gutierrez-Pelayo.
Officer Pearson then worked with the Las Vegas Airport Police, the Barstow Police Department, and the California Highway Patrol while attempting to locate Gutierrez-Pelayo. On 7-16-2021 an Officer with the California Highway Patrol in Barstow arrested Gutierrez-Pelayo on his arrest warrant.
We are very thankful for all of the agencies who were quick to help to track down and arrest Gutierrez-Pelayo. We also received numerous investigative leads from citizens in the Crescent City and Del Norte County area.
---
SHARE →