---
Jessica Cejnar / Tuesday, Jan. 12 @ 4:49 p.m. / COVID-19
Del Norte County Joins Call For More Local Control Over COVID-19 Safety Measures
---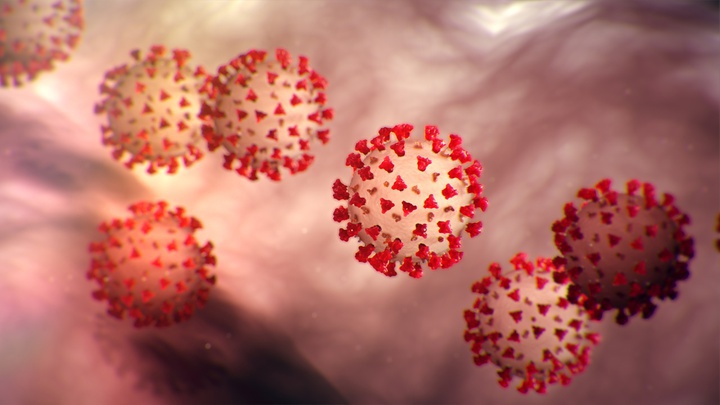 Del Norte County has become the latest county to pass a resolution pushing back against California's "one-size-fits-all approach" to COVID-19.
The Board of Supervisors on Tuesday unanimously approved the "Healthy Communities Resolution". District 3 Supervisor Chris Howard, in his new role as board chairman, brought the resolution to his colleagues' attention, citing the negative impacts California's Blueprint for a Safer Economy has had on local businesses, especially restaurants.
"Del Norte County probably could have responded a little bit better than Gov. (Gavin) Newsom knowing that here locally we have a pretty good connection to our community members," Howard said. "Not only those that provide businesses in our community, but also those we serve that work and help to pay the salaries and keep our government services open."
The resolution criticizes California's color-coded tier-based Blueprint for a Safer Economy, stating that it fails to allow "the flexibility to respond in a data-driven way to what is occurring in Del Norte County." The resolution cites increases in drug abuse, delayed medical and mental health care as well as impacts to children due to classroom instruction being limited or restricted.
It also cites Del Norte County's geography as a reason why the Blueprint doesn't work well.
"…the state should enable our COVID-19 response to be tailored to geographically separate areas, as circumstances and case levels warrant," the resolution states.
In a Friday article, the Lost Coast Outpost reported that the "Healthy Communities Resolution" has its origins in a conference Republican state representatives held in Red Bluff late last year.
Other counties that have passed a version of the resolution include Placer, Orange, Siskiyou, San Luis Obispo, Lassen and El Dorado. In Humboldt County, Supervisor Rex Bohn was expected to bring the resolution to his colleagues for consideration on Tuesday, the Lost Coast Outpost reported.
As of Monday, there were 88 active COVID-19 cases in Del Norte County. There have been a total of 823 cases since the start of the pandemic with two deaths.
Though the county's COVID-19 Information Hub states that two people are in the hospital due to COVID-19 complications, Public Health Officer Dr. Warren Rehwaldt told supervisors Tuesday that there was only one person in the hospital with coronavirus symptoms.
Howard's suggestion that Del Norte join other counties in declaring that "they know what to do best for their communities" went over well with board's newest members. District 1 Supervisor Darrin Short, in particular, called the declaration "long overdue," drawing a comparison between Del Norte and neighboring Humboldt County.
"Humboldt County has opened up to a degree that is higher than ours," Short said. "I see restaurants are open for 25 percent capacity or 100, whichever's fewer. I think the only read hard-no for Humboldt County is bars and every other mom and pop and other businesses are able to open up at either 25 percent or 50 percent capacity for indoor services."
Though Humboldt County had been in the somewhat less restrictive red tier on the Blueprint for a Safer Economy, it rejoined Del Norte in the most restrictive purple tier on Tuesday. As a result, many businesses, including restaurants can only operate outdoors, though retailers can operate indoors at 25 percent capacity.
Short's colleague, District 2 Supervisor Valerie Starkey called the Healthy Communities Resolution Del Norte County's demands for a "seat at the table." However, she said, by approving the resolution, the Board of Supervisors isn't walking back on the need to wear a mask, social distance and listen to scientists and medical professionals in addressing the COVID-19 pandemic.
"We want to be there when decisions are made with regard to how we are going to handle certain situations in the community," Starkey said, "because we have an innate understanding of what our community needs."
Documents:
• Healthy Communities Resolution
---
SHARE →