---
Jessica Cejnar Andrews / Tuesday, Dec. 7, 2021 @ 10:48 a.m.
Crescent City Mayor, Mayor Pro Tem Decision Postponed Again
---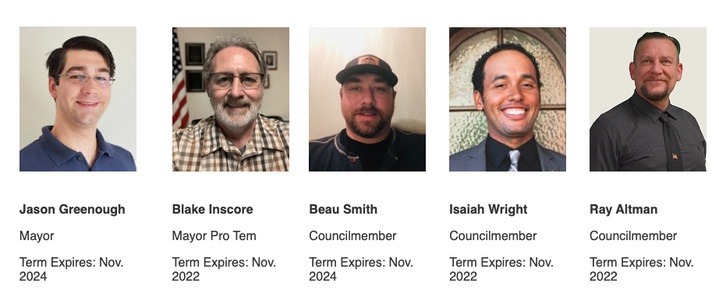 Crescent City Councilors postponed the mayor and mayor pro tempore decision a fourth time on Monday due to the absence of their colleague, Isaiah Wright.
The item has come before the Council for discussion at every meeting since Nov. 1, including a special meeting held Nov. 29. On Monday, Mayor Jason Greenough called for a special meeting to ensure the annual decision is resolved soon.
"This is getting ridiculous how we're losing people at every meeting," he said. "I think we're all frustrated about this, but I believe it's important we have a full Council."
City Manager Eric Wier said staff would give as much notice for a special meeting to be held this week since Mayor Pro Tem Blake Inscore said he would be out of town next week. However, if a meeting can't be held this week, Wier said, the decision will be forwarded to the Council's Dec. 20 meeting.


---
SHARE →