---
Jessica Cejnar / Friday, Aug. 6, 2021 @ 5:31 p.m.
Del Norte COVID-19 Update: 39 New Cases Reported; 16 Still Hospitalized
---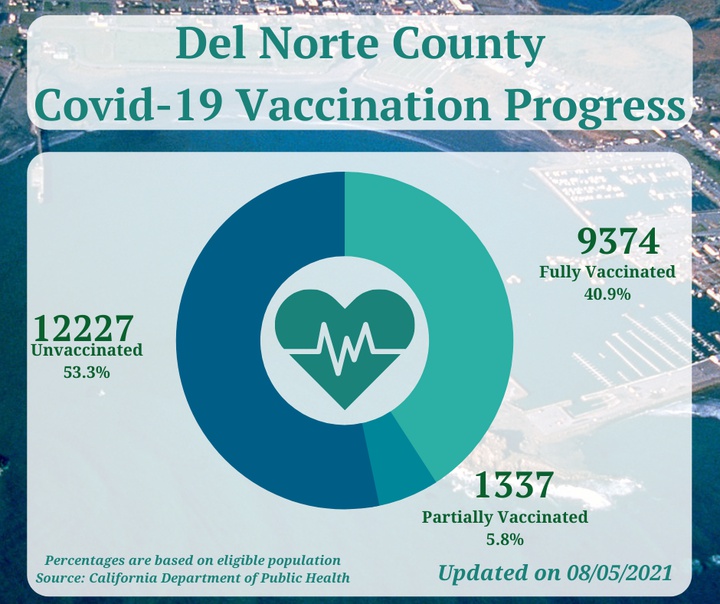 A total of 39 new COVID-19 cases — 35 community-transmitted cases and four new cases among the county's incarcerated population — has been reported to the Del Norte Public Health Branch on Friday.
The new numbers make for a total of 159 active cases in Del Norte County, according to the county's COVID-19 Information Hub.
These new numbers come as the Del Norte County Public Health Branch released information about the county's vaccination progress as of Thursday. According to information from the California Department Public Health, 40.9 percent are vaccinated while 53.3 percent are unvaccinated. Nearly 6 percent are partially vaccinated.
There have been 1,838 COVID-19 cases in Del Norte County since the pandemic began, according to the Information Hub. Ten people have died since the pandemic started with two deaths occurring this week.
---
SHARE →