---
Jessica Cejnar Andrews / Friday, Aug. 27, 2021 @ 5:32 p.m. / Crime
(UPDATED) CHP Leading Multi-agency Investigation Into Officer-Involved Shooting of a Black Man, Del Norte Sheriff Says
---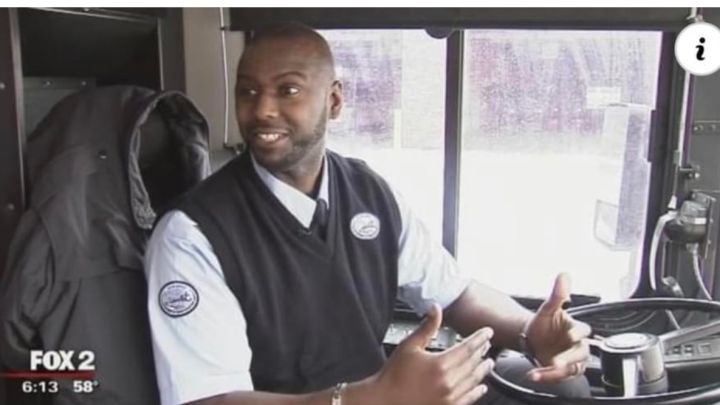 (Updated at 9:55 p.m. with an updated press release from the Del Norte County Sheriff's Office.)
Multiple agencies are investigating an officer-involved shooting that included officers with the California Highway Patrol and Del Norte County Sheriff's Office and resulted in the death of Black man on Wednesday.
The shooting took place at about 2:45 p.m. at Parkway Drive and Sherwood Lane north of Crescent City.
Though law enforcement hasn't released the subject's name, he has been identified as Robert Anderson, who moved to the area from Michigan about seven months ago, according to his sister Latoya Anderson.
Latoya Anderson is organizing a Go Fund Me fundraiser on behalf of her brother who, she said, left Michigan to mentor troubled kids in Crescent City. She said she's raising money for traveling and lodging expenses to bring her brother's body back to Michigan "so we can properly lay him to rest."
"Robert was such a loving father, son and friend," Latoya Anderson wrote. "He always was willing to help and do for anyone. He was so genuine with his character and quick to apologize for any mistakes."
Robert Anderson was a father to three children, according to Latoya Anderson.
According to a CHP news release Friday, officers from the agency's Crescent City's office and DNSO deputies responded to a report of a disabled vehicle blocking the road and arrived to find a male subject holding a knife and walking in traffic lanes.
"The male subject advanced toward the officers and an officer-involved shooting occurred. The subject died as a result of the incident. There were no injuries to CHP or DNCSO personnel," the news release states.
CHP's Northern Division Critical Incident Investigation Team and Multidisciplinary Accident Investigation Team are investigating the incident, according to the CHP's news release.
On Friday, Del Norte County Sheriff Erik Apperson said the Sheriff's Office and CHP is also working in conjunction with the Del Norte District Attorney's Office to investigate the incident. Apperson said multiple body cameras filmed the incident and he's working on making that footage available to the public.
"This needs to be as transparent as possible," Apperson told the Wild Rivers Outpost.
A later news release from the Del Norte County Sheriff's Office, which identifies Anderson as the subject who was killed, reiterated the use of body cameras to assist in the investigation into Wednesday's incident.
From the news release:
Update Regarding Officer Involved Shooting that occurred near Parkway Drive on August 25th:
It's important that the communities served by the DNSO understand that we are deeply saddened anytime a loss of human life occurs. The events surrounding the death of Robert Anderson are being investigated very thoroughly, both administratively and criminally.

This incident is being investigated by the California Highway Patrol (CHP) Northern Division Critical Incident Investigation Team and the CHP Multidisciplinary Accident Investigation Team, in conjunction with the Del Norte County Sheriff's Office, the Del Norte County District Attorney's Office, and the California Attorney General's Office.
Footage exists from multiple Body Worn Cameras that captured the incident in its entirety from various perspectives. This footage will be released just as soon as it can be done without compromising the integrity of the investigations.
---
SHARE →