---
Jessica Cejnar / Thursday, Sept. 3, 2020 @ 4:46 p.m. / Education
Nonprofit Aiming to Breach Digital Divide Gives Chromebooks to Crescent Elk 6th-Graders; DNUSD to Measure Effect Owning A Device Has On Learning
---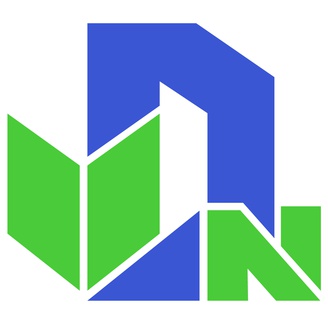 Sixth-graders at Crescent Elk Middle School will receive their very own Chromebook as they and their parents navigate academics in the time of COVID-19.
Del Norte County Unified School District will distribute 200 devices to Crescent Elk's youngest student class on Sept. 11 courtesy of the California Emerging Technology Fund, a program that aims to breach the digital divide that often plagues rural remote areas.
These 200 Chromebooks are welcome as DNUSD students start the school year online due to COVID-19. But for educators, the gift of a computer is a chance for them to see if owning a device makes a difference to a student's academic career, said Lisa Howard, the district's multi-tiered systems of support coordinator.
"We wanted to make sure every child within a grade cohort got one. That way we could track how this grade is doing," Howard told the Wild Rivers Outpost on Thursday. "If you own your own device, what's the likelihood that your learning is improving?"
However, as DNUSD starts its 2020-21 school year online, about 400 to 500 students don't have devices, said Michael Hawkins, its director of communications and outreach. These computers were supposed to go to each student, but there aren't enough, he said.
According to Hawkins, much of that is due to a "supply chain" challenge affecting school districts nationwide. The idea wasn't just to make sure students had access to a computer, but also to upgrade devices that may have been out of date, he said.
"I think we've had up to 1,200 devices since March and April that haven't arrived," Hawkins told the Outpost. "These 200 devices is, obviously, just in time to start helping get more devices into the hands of our students."
The California Emerging Technology Fund is a non-profit corporation created when the California Public Utilities Commission approved the mergers of SBC-AT&T and Verizon-MCI in 2009. As a result, the companies were required to contribute $60 million over five years to give underserved communities better access to broadband.
This year, Del Norte County was one of 17 in California to receive CEFT dollars to support technology for middle and high schoolers within Frontier Communications' coverage area, which consists of Crescent City and Klamath, Howard said. She noted that Margaret Keating Elementary School only houses a handful of sixth-graders, while Del Norte High School, at 350 students, had too many.
"Our goal was to have, basically, equity for all kids, so all kids could be on the same playing field," Howard said.
In addition to living within an area served by Frontier Communications, the students receiving the computers had to qualify to receive a free and reduced lunch either because their families rely on the Supplemental Nutrition Assistance Program, earn less than $40,000 a year or qualify for MediCal, Howard said.
When Crescent Elk sixth-graders show up to receive their devices on Sept. 11, their parent or guardian will be asked to take an online survey, Howard said. This will ask families what devices they use and where they go to access the Internet, she said.
"If you use the Internet at home, that's great, and if not, what's keeping you," Howard said, describing the survey. "If you said, 'We don't use Internet at home. We have to go to McDonalds or to the Fairgrounds or Starbucks or a school site to get wifi, is it because you can't afford it? Or because you don't have a device?"
Howard also noted that there are places in Del Norte County where Internet coverage isn't an option.
"There's a lot of information out there and the thing is that CETF offers low and reduced-rate Internet options for families," she said. "They are trying to level the playing field so that Internet and devices aren't the barriers."
CETF is offering free classes to parents and students on how to use their new devices, Howard said. Luke O'Laughlin, Crescent Elk's computer technology teacher, will be able to provide guidance to parents, Howard said.
Parents will be able to take classes throughout the fall, Howard said.
"We are just so thankful they chose us, obviously," she said of CETF. "It's easy to work with a partner who shares a very similar philosophy … and we look forward to continuing this partnership through the fall and seeing if, by the end of the year, it does make a difference."
Howard cited a Johns Hopkins University study showing that applying extra support to families and children entering a new school at kindergarten, sixth- or ninth-grades increases their students' chances at success.
"There's pride in ownership and kids will be able to get over 'Oh well, I have to find a computer to do this work,'" Howard said. "As soon as you remove some of these barriers you open up doors."
To receive a free Chromebook, Crescent Elk Middle School sixth-graders and their families are asked to come to the 9th Street parking lot between 7 a.m. and 6 p.m. Sept. 11.
---
SHARE →