---
Jessica Cejnar / Monday, Sept. 28, 2020 @ 12:13 p.m.
Celebrate National Public Lands Day Among the Redwoods This Saturday!
---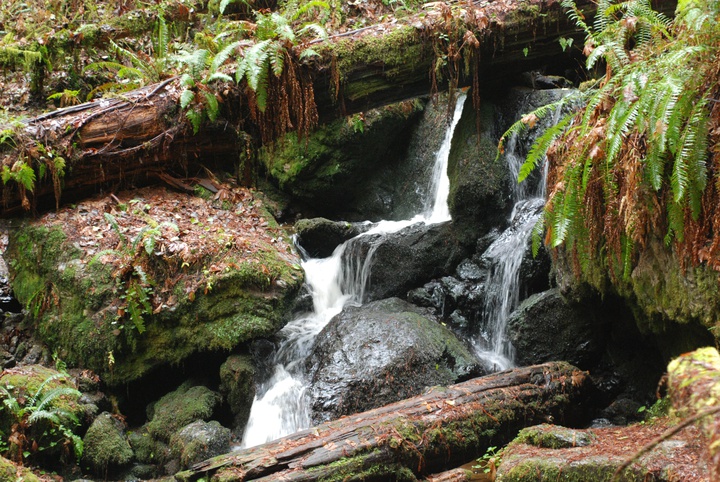 Redwood National and State Parks are getting in the spirit of National Public Lands Day this weekend.
From a RNSP news release:
CRESCENT CITY, Calif.--In celebration of National Public Lands Day (NPLD), all national parks across America will waive entrance fees Saturday, Sept. 26. As part of the larger national effort, Redwood National and State Parks will also waive the day-use entry fee into Jedediah Smith Redwoods and Prairie Creek Redwoods State Parks. Other fees, such as campground use fees, will still apply.

National Public Lands Day is not only a nationwide celebration of the vast natural wonders that we the people of the United States own and protect in common, but also the nation's largest, single-day volunteer event for public lands in the United States. One-third of America's land is owned by the public, and NPLD, a program of the National Environmental Education Foundation (NEEF), is a reminder of everyone's duty to help maintain those lands.

This year, the COVID-19 pandemic has upended many aspects of daily life in this country, and our public lands are no exception. Due to social distancing requirements remaining in place for the foreseeable future, Redwood National and State Parks and many other public lands sites will be unable to host large, in-person NPLD events. While large gatherings of volunteers is not currently advisable for public safety, there are still many opportunities for everyone to support and help protect their public lands.

Contact your local state and national public lands agencies to learn about volunteer work that can be done individually and safely while following CDC COVID-19 guidelines. Or, if volunteering away from home is not an option right now, there are still many ways we can each help from home. With so many threats facing our environment (such as plastic pollution and beach debris), decisions we make at home help protect and preserve our lands and seas.

Here are just a few easy steps that can make a difference:

Pick up litter on trails and beaches. Bring a bag and a glove to collect litter when you are enjoying the beautiful beaches and trails of the North Coast.
Unplug electronic devices when not in use. Did you know that leaving electronic devices plugged in when you're not using them still draws energy? They waste power by sucking energy without providing useful functions. This "standby power" accounts for 5-10% of residential energy use and costs the average US household $100 per year.
Compost your food leftovers and yard debris, thus cutting the amount of trash you throw away. Even if you do not have room for a composting system at home, many public gardens welcome your contributions to community compost systems.
Reduce your vehicle emissions. If you drive everywhere, decide to bike more or rely on public transit to reduce your emissions.

This Saturday, take advantage of the free entry at your parks to enjoy some of the many outstanding recreational opportunities that abound here. There's something fun for all levels of abilities and interests.

For more information, maps, and suggestions for exploring your parks, stop by the Thomas H. Kuchel Visitor Center located on Highway 101 just south of Orick, California, Prairie Creek Redwoods State Park's Visitor Center along the Newton B. Drury Parkway, and the Hiouchi Visitor Center off of Hwy. 199. All three visitor centers are open seven days a week during this time of year. Information can also be obtained by calling (707) 464-6101 (M-F) or visiting the RNSP website at: www.nps.gov/redw. To learn more about National Public Lands Day, explore the NPLD website: www.npld.org.
---
SHARE →