---
Jessica Cejnar / Thursday, Sept. 10 @ 1:10 p.m. / Emergencies, Fire
Slater Fire Update: Remote DN Community Of Sun Star Evacuated; Though They Can Return Home, Gasquet Residents Should Be Ready to Leave Again
---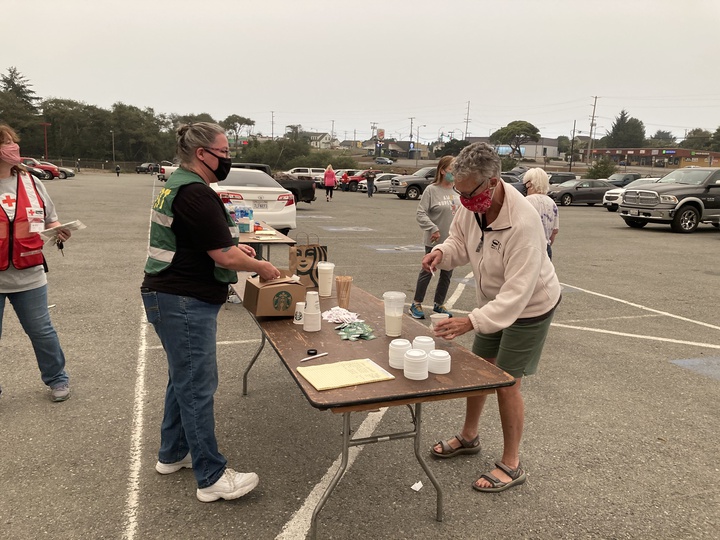 Sheriff's deputies have evacuated 30 to 40 residents in the remote Del Norte County community of Sun Star due to the Slater Fire, according to DNOES spokesman Bill Steven.
Emergency officials received reports of spot fires in the tiny community that's accessible by driving to O'Brien and then heading back into California using forest service roads, Steven said during a noon update on KCRE 94.3 FM and KPOD 97.9 FM.
Residents in O'Brien and Takilma were also ordered to evacuate at about noon on Thursday, according to the Illinois Valley Fire District and Josephine County Emergency Management.
Meanwhile, though Gasquet residents were able to return to their homes as of 11:30 a.m. Thursday, they should be be prepared to evacuate again, Steven said. Emergency officials reduced the Level 3 evacuation order to a Level 2, Steven said.
Hiouchi and Big Flat communities are still on a Level 1 evacuation order and should also be ready to leave their homes if necessary, according to a DNOES news release.
"This fire's a monster and it's getting bigger," Steven said. "This fire is over 100,000 acres and it's not going away. It's going to continue to be a problem."
U.S. 199 is still closed at Pioneer Road, Steven said, adding that fire is on both sides of the highway near the Oregon Mountain Road area south of the Collier Tunnel.
The Slater fire started on Tuesday in the Klamath National Forest near Happy Camp and has burned to 120,000 acres as of 10 a.m. Thursday. California Incident Management Team 10 assumed command of the fire as of 6 a.m. Thursday.
Hot temperatures with dry unstable air and low fuel moisture could result in more extreme fire behavior with spread in all direction, according to an InciWeb update.
The management team is focusing on protecting structures in Gasquet, Happy Camp, O'Brien, Takilma and Cave Junction.
The communities of Kerby and Cave Junction are at a Level 2 "Be Set" evacuation order, according to the Illinois Valley Fire District and Josephine County Emergency Management.
---
SHARE →