---
Jessica Cejnar / Wednesday, Oct. 7 @ 12:55 p.m. / Community, Local Government
Housing Authority Seeks Vouchers For 40 Extra Families; CARES Act Program Seeks To Help Limit COVID-19 Spread
---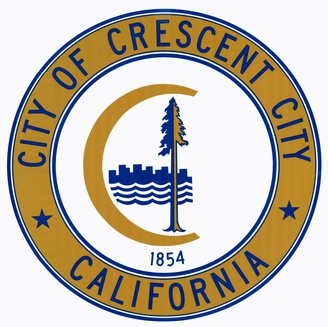 The local housing authority will be able to shelter 40 additional families with at least one member who isn't elderly or disabled.
The Crescent City Council acting as the Housing Authority authorized Megan Miller to seek 40 Mainstream Vouchers available to the community through the federal Coronavirus Aid, Relief and Economic Security Act. These vouchers are available to families with at least one household member who doesn't have a disability and is non-elderly, Miller told Councilors on Monday.
"The funding is being made available under the CARES Act with the objective of reducing the numbers of people in places like shelters and close confines to help limit the spread of coronavirus," Miller said. "Voucher holders do not have to be homeless and they do not have to be living in a shelter or close confines."
The U.S. Department of Housing and Urban Development is committing $150 million in CARES act dollars for Mainstream Vouchers and are encouraging all public housing agencies to apply. The application is non-competitive, according to the city's staff report, and the funding is expected to be available through Dec. 31.
About 34 percent of the Crescent City Housing Authority's client base meets the criteria for Mainstream Vouchers, Miller said. Agency staff submitted the application to HUD in September. On Monday, Councilors unanimously ratified the Housing Authority's application.
"These vouchers would be well utilized," Miller said. "The demand is expected to be very high. We wanted to get the application in as soon as possible, which we did."
According to Miller, though the initial funding comes from the CARES Act, the program will be paid for out of regular appropriations in subsequent years.
"If we were to be allocated 40 vouchers and in year 1, we use 20 of them, those 20 vouchers will be automatically funded in year 2 with the regular funding appropriation," she said. "And the remaining 20 will still be available for our use as applicants meeting the criteria are pulled from the waiting list."
According to the city's staff report, if the Housing Authority receives the 40 Mainstream Vouchers, it will have a total of 658 vouchers available. This includes 590 Housing Choice Vouchers offered to very low-income families, the elderly and disabled and 28 Veterans Affairs Supportive Housing (VASH) vouchers, according to the staff report.
Before he and his colleagues ratified the Housing Authority's application for the additional mainstream vouchers, Crescent City Mayor Blake Inscore said the opportunity was an example of the Council's obligation to advocate at the federal level for residents.
"It is a $3-plus million investment that is made in our community," he said. "I think we need to be aware that we need to be lobbying through our Congressman and maybe even be looking at expanding our influence towards decisions that directly impact us here that are made in Washington D.C."
---
SHARE →