---
Jessica Cejnar / Tuesday, Oct. 6 @ 3:41 p.m. / Crime
Klamath Man Found Guilty of First-Degree Murder Six Years After Victim's Remains Were Found; Romeo Glaze's Family Says Verdict 'Long Time Coming'
---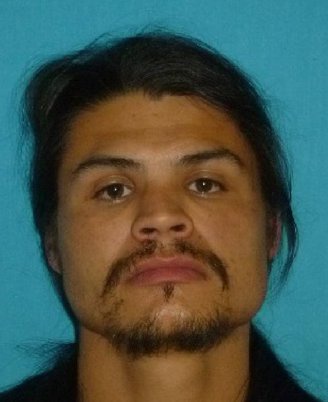 Previously:
• Suspect Arrested for Murder of Man Whose Remains Were Found by Yurok Tribal Police in Klamath
###
A 37-year-old Klamath man faces a life sentence after a jury found him guilty of first-degree murder on Friday in a case that took six years to come to trial.
Michael Clarence Loftin was found guilty of first-degree murder in the shooting death of Romeo Bo Glaze, whose remains were found off State Route 169 in Klamath in April 2014. The jury also found a special allegation that Loftin used a firearm to kill Glaze true, Del Norte County District Attorney Katherine Micks told the Wild Rivers Outpost on Monday.
According to Micks and court documents, Loftin killed Glaze in March 2014 and disposed of his body. The victim's family had reported him missing on March 26, 2014, according to a Del Norte County Sheriff's Office news release from June 6, 2018, the date of Loftin's arrest in the case.
After selecting a jury about two weeks ago, presentation of evidence in Loftin's murder trial took place before visiting judge Josh Fredricks on Sept. 28, 2020, Micks told the Outpost.
Assistant District Attorney Todd Zocchi tried the case for the prosecution. Defense attorney Keith Morris represented Loftin, Micks said.
According to Micks, Loftin faces a life sentence. His sentencing is set for 2 p.m. Oct. 27.
"As prosecutors, our job is to seek justice," Micks said. "That is what 12 jurors provided to the victim, Romeo Glaze, and his family."
For Glaze's sister, Cindy Kahao, who lives in Hawaii, the verdict in the case of her brother's murder was a long time coming. Kahao said she and her sister, Kristina Glaze, had been searching for their brother for four or five months before his remains were found.
"Me and my sister, who moved out here with me in Hawaii, started getting phone calls right away that Mike Loftin was running around town bragging that he had killed our brother," she said. "We filed a missing person's report, but from the get-go we knew who it was."
Loftin, Kahoa said, had stabbed someone else and was also involved in a previous shooting. Once he was arrested in connection with Glaze's death, Loftin's case kept getting postponed, Kahao told the Outpost. Once Loftin is sentenced, she said, her journey will be complete.
"I'm just happy they finally came around to arresting somebody and having him convicted," Kahao said. "But I wish they would have gotten his accomplices. Mike did not do this by himself. There were a lot of accomplices."
According to Glaze, those responsible for her brother's death removed the walls and the floors "so there was no evidence at all."
"They did a very good job of covering it up and a lot of people covered it up," she said. "I'd like to see those people held accountable for their actions."
Kahao said her brother had been raised with her sister, Kristina, in Crescent City.
"My sister, Kristina, this has changed her life completely," Kahao said, adding that she wasn't close to her brother. "I feel like I was robbed of the opportunity to get to know him. To where, my sister, Kristina, this has affected her deeply."
---
SHARE →