---
Jessica Cejnar / Thursday, Oct. 29, 2020 @ 4:34 p.m.
CDCR Confirms Pelican Bay's First Inmate COVID-19 Case
---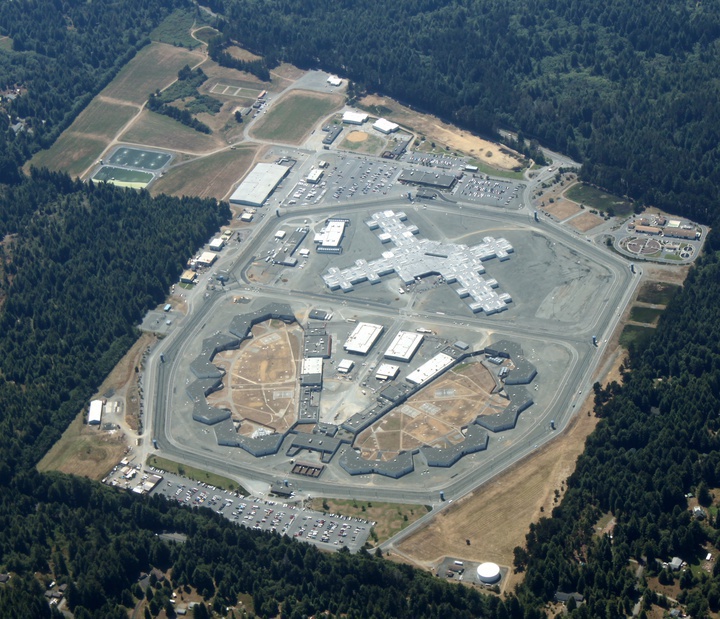 Pelican Bay State Prison has its first inmate case of COVID-19, the California Department of Corrections and Rehabilitation confirmed Thursday.
The inmate tested positive for the novel coronavirus on Wednesday, CDCR spokesperson Terri Hardy told the Wild Rivers Outpost via email. However, she said, CDCR can't provide additional information about the patient in order to protect his medical privacy.
The infected Pelican Bay inmate is one of 564 in CDCR custody statewide, according to the department's COVID-19 Tracker. A total of 15,786 CDCR prisoners have been infected with the novel coronavirus and 77 have died.
According to Hardy, PBSP officials followed protocols governing the movement of CDCR patients. This includes implementing a 14-day quarantine for prisoners that have left the facility, screening and testing them multiple times during that period.
Those that test positive are subject to contact tracing by CDCR nursing staff. Inmates that test negative are returned to the general population after their 14-day quarantine.
"PBSP has designated housing areas for both isolation and quarantine, as approved by the court-appointed Federal Receiver," Hardy told the Outpost.
There are currently five active COVID-19 cases in Del Norte County, though no new cases were reported to the Public Health Branch on Thursday, according to the county's COVID-19 hub.
---
SHARE →