---
Jessica Cejnar / Friday, Nov. 20 @ 3:52 p.m.
Elections Office Releases 'Final Unofficial' Results; County Clerk Says She Will Certify Election Next Week
---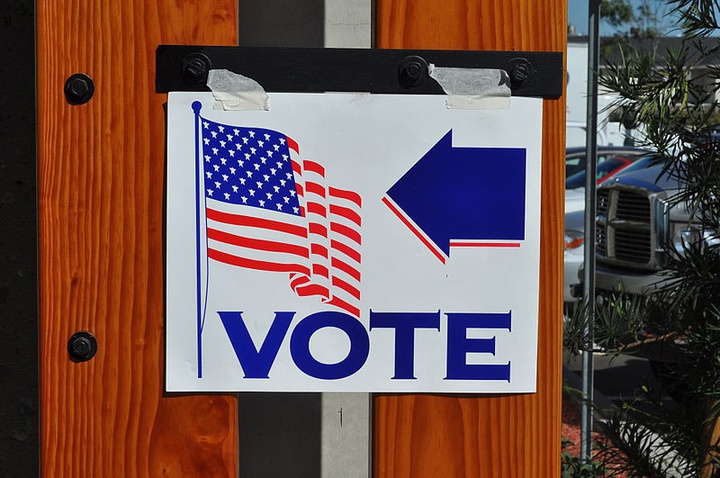 Though it'll likely be next week before she certifies the Nov. 3 election, Del Norte County Clerk Alissia Northrup released the final unofficial count on Friday.
Northrup said her office has to take every ballot postmarked on election day through Friday because of legislation passed in response to the COVID-19 pandemic.
As the numbers currently stand, Valerie Starkey, with 1,074 votes, has maintained a lead over incumbent Lori Cowan for the District 2 seat on the Del Norte County Board of Supervisors.
Out of the six candidates seeking three seats on the Crescent City Council, Jason Greenough led with 609 votes, Alex Campbell came in second with 580 votes and Beau Smith came in third with 465 votes.
The three successful candidates came out ahead of Ray Altman, Herman Rinkel and Eric Gill Port, according to the election results.
As for the Del Norte County Unified School District, incumbent Frank Magarino will likely keep Trustee Area 3 seat, receiving 3,864 votes. Challenger Sheryl Steinruck came in second with 3,819 votes, while Billy Hartwick came in third with 3,057 votes.
Meanwhile, two local 1 percent sales tax measures passed.
Del Norte County's proposed tax increase, Measure R, passed with 5,018 yes votes to 4,971 no votes. The measure needed a 50-percent plus-one majority to pass and would generate about $1.2 million for Del Norte County.
The revenue is earmarked for a variety of services including repairing potholes and streets, maintaining emergency dispatch services, and mitigating blight and public nuisances, according to the county's FAQ sheet.
Within city limits, Measure S, Crescent City's 1 percent sales tax measure, passed with 904 votes to "No"'s 496, according to the final unofficial election results. Like Measure R, Measure S also needed a 50-percent-plus-one majority to pass and is expected to generate about $1.3 million for the city.
Those dollars would be used to create a hybrid fire department with paid staff and volunteers; enable the Crescent City Police Department to maintain its staffing levels; repair roads and potholes; and help keep the Fred Endert Municipal Pool operational.
For the Redwoods Community College District's Trustee Area 7 seat, which covers the area east and north of Crescent City as well as Hoopa and Southern Humboldt, incumbent Sally Biggin, a Hoopa resident, received 1,289 votes. Her challenger, fellow Hoopa resident Stephen Burbank, received 896 votes, according to the election results.
As for state races, though local special education teacher Charlotte Svolos won a majority of the vote in Del Norte County for the State Assembly District 2 seat, incumbent Jim Wood retained his position, receiving 69.7 percent of the vote districtwide to Svolos's 30.3 percent, according to the California Secretary of State website.
At the Congressional level, Garberville resident Dale K. Mensing received a majority of the vote in Del Norte County over incumbent Jared Huffman. Huffman, however, defeated Mensing districtwide receiving 76.8 percent of the vote to Mensing's 23.2 percent, according to the California Secretary of State website.
Documents:
• Nov. 3 Unofficial Final Election Results
---
SHARE →