---
Jessica Cejnar / Friday, March 27, 2020 @ 3:09 p.m. / Crime, Local Government
Murder Suspect Ruled Competent to Stand Trial; Court Proceedings Limited Due To COVID-19 Pandemic
---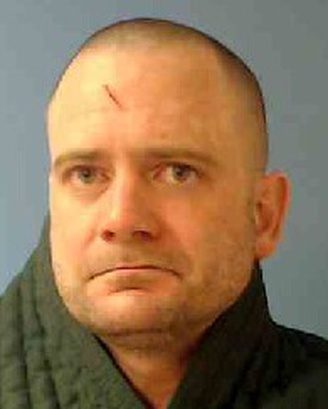 A Del Norte County judge ruled that Casey Rhyn Potter was mentally capable of assisting in his defense against murder charges in connection with the death of his parents.
Appearing before Judge Robert Cochran on Wednesday, Potter pleaded not guilty to two charges of murder in connection with the deaths of 77-year-old Brian Gilbert Potter and 71-year-old Sherrie Lynn Potter, both of Crescent City, Del Norte County Deputy District Attorney Todd Zocchi told the Wild Rivers Outpost.
Each charge against Potter carries a special allegation for use of a firearm.
Potter's next court appearance is scheduled for 9 a.m. May 4, Zocchi said. The judge did not change Potter's bail amount, Zocchi said. Potter's bail remains $1 million, according to the Del Norte County Sheriff's Office.
The bodies of Brian Gilbert Potter and Sherrie Lynn Potter were found at their Lesina Road home north of Crescent City on Feb. 16. Del Norte County Sheriff's deputies named Casey Rhyn Potter a person of interest. They arrested Potter at a bus stop at Front Street and U.S. 101 on Feb. 17.
Potter was allegedly in possession of a loaded gun at the time of his arrest, according to the sheriff's office.
On March 5, Potter's attorney, Keith Morris, questioned his client's mental capacity to assist in his own defense, saying Potter allegedly referred to his parents as clones and trespassers. Morris requested that Potter be examined by a psychologist.
On Wednesday, the psychologist's report was submitted to both parties along with the judge, according to Zocchi. The judge found that Potter is competent to stand trial, Zocchi told the Outpost.
Due to the ongoing COVID-19 pandemic, court operations have changed. Under a March 20 order from California Chief Justice Tani G. Cantil-Sakauye, jury trials are suspended and continued for a period of 60 days from that order. Criminal and civil trials are also on hold for 60 days, according to the order.
In Del Norte County, a judicial holiday is declared for March 20 through April 17 for the purposes of computing time for filing papers for civil and criminal cases. Between April 2 and April 17, or until the end of the state of emergency, the Del Norte County Courthouse will conduct limited hearings and operations, according to an order from presiding Del Norte judge, Darren McElfresh.
According to Zocchi, only critical matters are being heard with criminal proceedings taking place on Thursday and Friday of next week.
During the week after next, criminal proceedings will be held Monday, Thursday and Friday, Zocchi told the Outpost.
Documents
• March 24 Trial Suspension Announcement
• Judge Darren McElfresh's Emergency Order
---
SHARE →