---
Jessica Cejnar / Thursday, March 19 @ 5:02 p.m. / Health
Sutter Coast Hospital restricting visitors, postponing elective surgeries, preparing a care tent in response to COVID-19 pandemic
---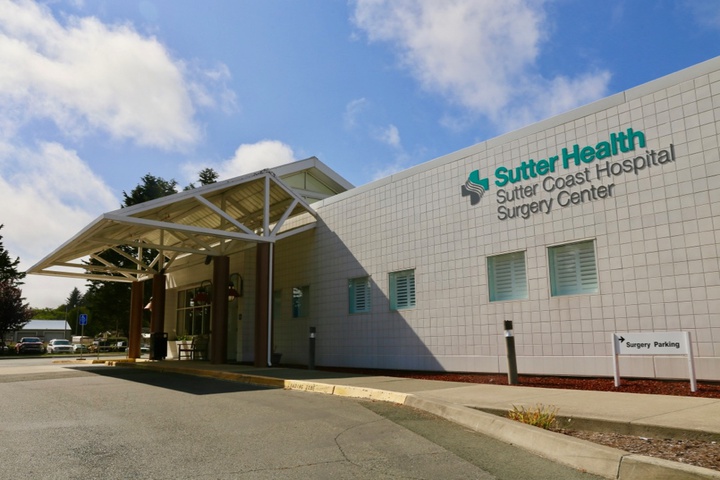 In response to the "evolving COVID-19" situation, Sutter Coast Hospital has implemented several measures to promote patient and staff safety.
From a Sutter Health press release:
How Sutter Coast Hospital Is Protecting

Patients, Staff During COVID-19 Pandemic

CRESCENT CITY, Calif. — Sutter Health is working closely with county, state and federal agencies, including local county health departments and the Centers for Disease Control and Prevention (CDC), to address the evolving COVID-19 situation. A number of measures are underway at Sutter Coast Hospital, which include restricting visitors, postponing all elective surgeries that can be safely rescheduled, and keeping staff and affiliated physicians prepared for and informed about local health department and CDC guidance. In addition, a care tent is available and is ready to be deployed if the need arises.

"Sutter Coast and other hospitals across our Sutter network have a long history of caring for patients with complex illnesses, including infectious diseases," said Mitch Hanna, CEO of Sutter Coast Hospital. "Our teams are trained and equipped to provide high-quality care while protecting the safety of our patients, care providers, hospital staff and other teammates."

In an effort to protect vulnerable patients at Sutter Coast and healthcare workers and providers, Sutter Health is restricting visitors from its hospitals until further notice. Exemptions include laboring mothers, end-of-life visitation, visits to pediatric patients, and supporting those patients with disabilities. These steps align with recent recommendations made by the State of California and some local departments of public health.

Sutter is also postponing all elective surgeries in hospitals that can be safely rescheduled. This is in line with recommendations from the U.S. Surgeon General and the American College of Surgeons to prepare for a patient surge or increased demand. Patients will hear directly from the hospital if their procedure is being postponed.

"We appreciate our community's cooperation and efforts to protect the health and safety of our patients, staff and clinicians," Hanna said.

Additional preparations at several Sutter hospitals include setting up surge tents near the emergency departments, which will function in part to limit the general population's interactions with patients who may have potential respiratory illnesses. Using tents is part of the hospitals' plans to deal with a surge of patients, and their use is approved by the state. They help prevent the spread of illness to patients and visiting family members, including, for example, during influenza season.

"We are preparing all of our network hospitals in the event we see a surge in patients due to COVID-19. We are also leveraging the strength of our integrated network to increase our capacity by continuing to educate Sutter patients about the variety of options available to them," Hanna said. "Sutter patients who feel ill should consider a video visit to see if they meet the criteria for testing. If their symptoms are mild or moderate, they do not need testing. We ask they please stay home to prevent further exposure and take care of themselves."

Video visits are available to all Sutter patients through My Health Online, which is accessible at www.sutterhealth.org or through the MyHealthOnline phone app.

Sutter Coast Hospital continues to work closely with county, state and federal agencies, including Del Norte County Public Health and the CDC, to address COVID-19 related issues.

Sutter Coast remains committed to patient privacy; Del Norte County Public Health remains the best source for information on confirmed COVID-19 cases. For more information about COVID-19 and how you can protect yourself and your family, please visit Sutter Health's resources page.
In Del Norte County, 24 COVID-19 tests have been administered. The results for nine are pending, while 15 have returned negative, according to the county Public Health Branch.
---
SHARE →