---
Jessica Cejnar / Tuesday, June 23 @ 1:58 p.m. / Crime, Local Government
Gitlin, Berkowitz Call For Law Enforcement Proclamation Rebuffed; Board Approves MOU With Sheriff's Employees Association, Will Discuss Public Safety Thursday
---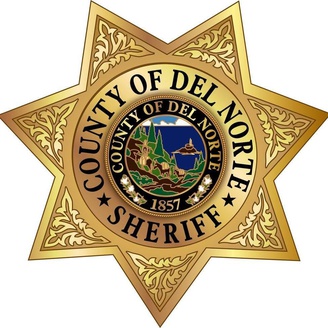 There have been few local calls to defund the police, but Supervisors Roger Gitlin and Bob Berkowitz said they and their colleagues should declare their support for law enforcement via proclamation or resolution.
During a report to the rest of the Del Norte County Board of Supervisors on Tuesday, Gitlin pointed to Arcata's recent decision to reduce police department funding by about $750,000 as evidence that "law enforcement is under siege in California and America."
"The vast majority of those cuts were made in local law enforcement," Gitlin said of Arcata's budget plan, which reduced expenditures by about $1.3 million in response to impacts from the COVID-19 emergency, the Lost Coast Outpost reported last week. "These draconian budget cuts are dangerous and most certainly are not in the best interest of our public."
However, District 3 Supervisor Chris Howard pointed to a memorandum of understanding between the county and the Del Norte County Sheriff's Employees Association as a more tangible example of the community's support for law enforcement than a proclamation. The Board of Supervisors on Tuesday unanimously approved the MOU, which is effective Nov. 1, 2019.
Howard also asked Gitlin and Berkowitz to wait until a special meeting Thursday to continue a conversation about supporting local law enforcement and first responders.
"The entire board will be able to weigh in, very unanimously, I hope, with, potentially an initiative, which will speak very loud and clear to both Supervisor Gitlin and Supervisor Berkowitz's point," Howard said. "I don't see the need for a proclamation at this time. I don't think this Board can take more of a step that shows the unanimous support for law enforcement and public safety overall within our community including fire."
On Thursday, the Board of Supervisors will discuss the results of a community survey that gauged public opinion regarding a potential sales tax initiative help fund public safety. Since those results were submitted to county staff on Saturday, supervisors haven't seen them yet, County Administrative Officer Jay Sarina told the Wild Rivers Outpost.
County supervisors in January decided to Crescent City and Crescent Fire and Rescue to contract with Arcata-based Godbe Research to poll the community. According to Sarina, the survey asked questions about a variety of topics including salaries and COVID-19.
Researchers polled the community via land line, text message and email between June 11-16, Sarina said.
On Monday, Sarina said, county supervisors met with representatives with Crescent City and the Del Norte Unified School District "in regards to financing and funding issues."
According to Howard, who took part in that meeting with the city and school district along with his colleague, Supervisor Lori Cowan, they discussed a potential conflict regarding a bond measure DNUSD is considering adding to the general election ballot in November.
On Tuesday, Sarina told supervisors that the MOU between Del Norte County and the Del Norte County Sheriff's Employee Association, or SEA, includes three cost of living adjustments beginning with a 3 percent pay raise starting July 2020. Salaries will increase by 2 percent in July 2021 and another 2 percent in July 2022, according to the county's staff report.
The MOU between the county and the SEA also includes updating languages to make this contract consistent with other agreements between county and bargaining units representing its staff. This includes language regarding mileage reimbursement and transportation for use of a personal vehicle for work-related travel when a county vehicle isn't available.
There are also new per-diem rates for reimbursed meal periods while traveling on county business as well as a catastrophic leave provision for circumstances that may include an employee's immediate family member.
Public safety overall, including the District Attorney's office, probation and juvenile hall, make up about 70 percent of the county's general fund budget, Sarina told supervisors. County staff continue to serve the public despite the COVID-19 pandemic, he said.
"The commitment is there and has always been there by the (Board of Supervisors)," Sarina said, addressing Del Norte County's support for law enforcement and public safety. "It's just a matter of trying to balance all the needs of all of our public employees, which provide all of the services people enjoy on a daily basis."
Berkowitz, who early in the meeting declared his opposition to calls at the national level to defund the police, also urged supervisors to place a resolution of support for law enforcement on an upcoming meeting agenda. He told Howard he hadn't yet seen the agenda for Thursday's special meeting.
"I think it's time we show the entire community where the Board stands as far as public safety," Berkowitz said. "We can, today, stand and show our support for law enforcement and not leave it to some other agenda, which we have yet to see."
Gitlin and Berkowitz's comments came as a local resident, Jeff McHadden, submitted a public comment via email urging the Board of Supervisors and the Crescent City Council to pass resolutions opposing any potential effort at the state level to defund or hamper law enforcement.
"We should continue to honor the courage and commitment of our first responders during these media-driven, urban-populist revolts to take a stand against leftist intrusions from our state government," McHadden said.
Board Chairman Gerry Hemmingsen, who asked Clerk of the Board Kylie Goughnour to stop reading McHadden's letter after four minutes, said if Berkowitz or Gitlin have a proclamation or resolution written up, or if they wanted to draft a resolution, he would consider it.
"At this point I don't want to get into some controversial battle that is not there," Hemmingsen said. "We are in support of law enforcement, we've just shown that on the items we have before us."
The Del Norte County Board of Supervisors will hold its special meeting at 10 a.m. Thursday. For more information and to participate in the meeting via Zoom, click here.
Documents
• MOU Between Del Norte County and Sheriff's Employees Association
---
SHARE →