---
John Ross Ferrara / Thursday, July 2 @ 1:15 p.m. / Crime
Crescent City Man Arrested for DUI, Battery of a Peace Officer, Carrying a Loaded Firearm, After Slamming Into a Power Pole, CHP Says
---
A 25-year-old man from Crescent City was arrested for a slew of misdemeanor and felony charges, including resisting arrest, carrying a loaded firearm and the battering of a peace officer, after crashing his Jeep SUV into a power pole near the intersection of Parkway Drive and Railroad Ave. early yesterday morning.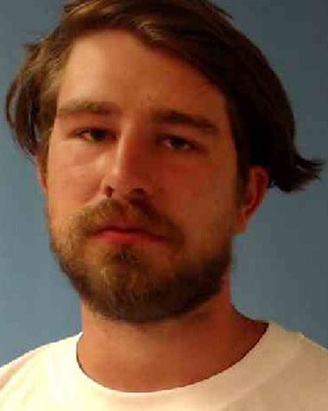 California Highway Patrol spokesperson Brandy Gonzalez told the Outpost that officers responded to the scene of the crash at 3:10 a.m., where they first attempted to arrest suspect Cooper McKenize Hale on DUI charges.
"Mr. Hale refused to comply with commands and was combative when being placed under arrest," Gonzalez said.
Upon searching Hale's SUV, officers located a loaded firearm. Gonzalez said that the CHP is not disclosing the type of firearm found at this time.
Hale was booked into the Del Norte County Jail on four counts of resisting arrest, two counts of battery on a peace officer, two counts of carrying a loaded firearm, one count of carrying a concealed firearm and DUI.
The CHP is still investigating what drug was in Hale's system at the time of his arrest.
Hale was released yesterday afternoon after posting $30,000 bail.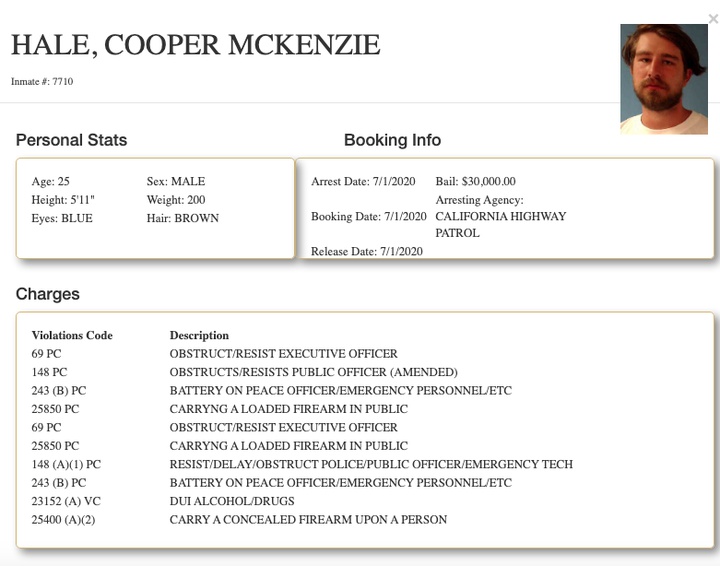 ---
SHARE →