---
Jessica Cejnar / Tuesday, Jan. 28 @ 6:07 p.m.
Point-in-Time Survey: County, Volunteers Work Together To Count Del Norte's Homeless
---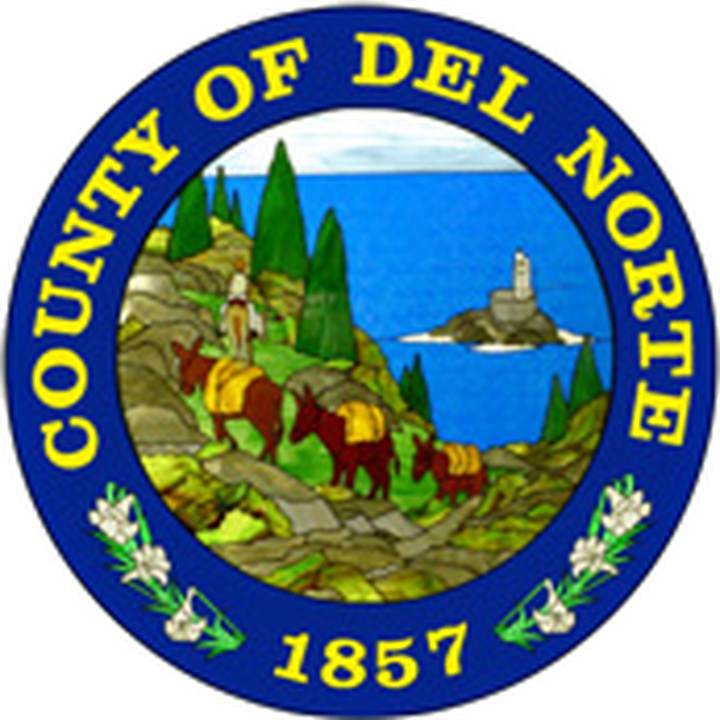 Last week Lupe Gutierrez helped organize a workshop on homelessness.
She's involved with True North Organizing Network, which has identified homelessness and mental health as an issue it hopes to tackle. Gutierrez is also a trustee with the Del Norte County Library, who often serve those who are homeless.
But, Gutierrez said, volunteering with the Point-in-Time survey Tuesday gave her a different perspective on what it's like to be a Del Norter struggling with homelessness.
She said she will bring back what she learns to her colleagues at True North Organizing Network as well as to the Del Norte County Department of Health and Human Services, one of several agencies and organizations spearheading the annual count locally.
"I'm quite surprised how open people are in admitting that mental health and alcoholism is an issue," Gutierrez told the Wild Rivers Outpost.
Most of the action during the Point-in-Time Count took place at the Veterans Memorial Hall. In between filling out the survey, folks were able to enjoy a bowl of soup, a sandwich and a donut or a muffin while sifting through clothing, backpacks and other items.
They were also able to obtain information about mental health and addiction recovery services available through DHHS, get a flu shot and learn about the opportunities available through the Del Norte Workforce Center.
Volunteers like Gutierrez also went into the field to survey those who didn't want to make a trip to the Vets Hall. Jocelyn Woodrall, an integrated case worker for the county Public Assistance Branch, said she gave about 20 to 30 surveys to a plethora of organizations such as the Del Norte County Library, the Del Norte Wellness Center, St Paul's Episcopal Church and Our Daily Bread Ministries. Some volunteers visit homeless encampments, Woodrall said.
The goal, Woodrall said, is to find out how many people experiencing homeless live in Del Norte County and determine the reasons they became homeless. It's also a chance for Del Norte County and organizations who work with those who are homeless to find out from them what their greatest needs are, she said.
"It's not about what we think they need," Woodrall said, adding that churches and nonprofit organizations have also participated in conducting surveys. "We're going right to the source saying 'What is it that you need?'"
Communities nationwide collect data for the U.S. Department of Housing and Urban Development through the Point-in-Time survey. This is Del Norte County's fifth Point-in-Time survey, according to DHHS employee Michael Coats.
According to Woodrall, in addition to providing a snapshot of what it's like to be homeless locally, the data is used to pursue grant dollars for more resources.
Del Norte County is part of the Northern California Continuum of Care, which also includes Lassen, Modoc, Plumas, Shasta, Sierra and Siskiyou counties. According to the Continuum of Care's 2019 Point-in-Time report, the survey is conducted in January to obtain a more precise count of those who are unable or unwilling to access emergency shelter.
A total of 184 homeless persons were counted in Del Norte County last year, according to the survey.
According to Woodrall, the county and community organizations will continue to survey the homeless population through the end of the week and will begin compiling data next week.
Gloria Bobertz, a vocational aid with the County Behavioral Health and Alcohol and Other Drugs branches, said the survey helps reach populations that wouldn't normally be reached and who may not be aware of the services that are available to them.
Those who are homeless don't always litter and they're not all doing drugs, though many do struggle with addiction, Bobertz said.
"It's just an unfortunate chain of events that put them where they're at," she said.
Bobertz echoed Gutierrez and Woodrall, who said that for many who have taken the survey, housing and shelter is their greatest need. Bobertz said she was speaking with someone who is constantly on the move.
"(When) they feel safe, they sleep," she said. "We have people at Mental Health who have incredible stories. They're doing quite well. They're living a normal life, going to school, and it took reaching out and having trust."
Food not only played a role in getting people to visit the Veterans Hall during the Point-in-Time Count on Tuesday, it's key to building trust, according to Bobertz. One of the things she did to connect with those she serves is share a meal with them. Food connects everybody, Bobertz said.
"When you sit down and eat, your guard's down, you're on the same level," she said. "Once you are within their fold and you hold true to your word…."
Gutierrez, who surveyed individuals at the Del Norte County Library, in Gasquet and on the street near Crescent City Hay and Feed, said one of the three people she spoke with had taken part in the count before. Two indicated they struggle with post-traumatic stress disorder, but weren't willing to seek services through DHHS, though the survey didn't ask why, Gutierrez told the Outpost.
In addition to sharing what she's learned with True North Organizing Network, Gutierrez said she'll provide feedback on her experience conducting the Point-in-Time survey to the Del Norte County Department of Health and Human Services.
"The whole intent is trying to fill in the gaps and collaborate with other organizations that help the homeless," she said. "It's multifaceted."
Del Norte's 2020 Point-in-Time Count comes as the county works on addressing a report from Housing Tools on creating a permanent supportive housing program in the community.
It also comes as a new nonprofit organization, Del Norte Mission Possible, works with Our Daily Bread Ministries to open a full-time 24-7 emergency shelter in the community.
---
SHARE →