---
Jessica Cejnar / Thursday, Jan. 16, 2020 @ 4:36 p.m. / Community, Environment, Infrastructure
Community Development Department Gets Ready To Breach Lakes Earl, Tolowa
---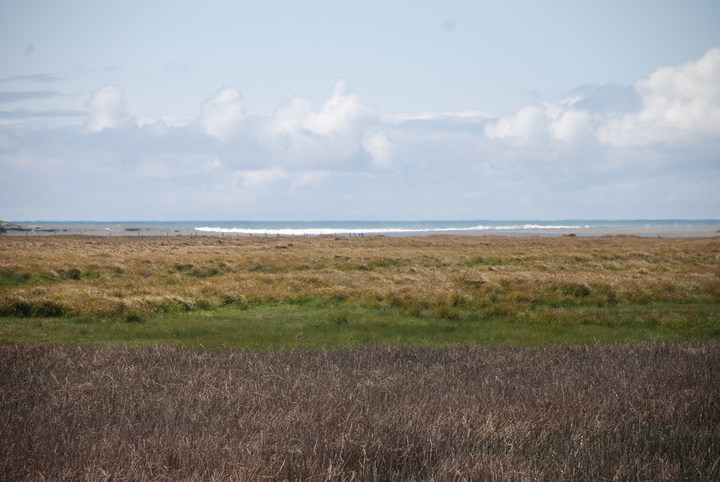 Though lagoon levels rose steadily Thursday, Del Norte's community development director says she's holding off on a permit to breach lakes Earl and Tolowa until flooding begins to affect nearby roads.
Heidi Kunstal told the Wild Rivers Outpost on Wednesday that she was waiting for the lagoon to rise to above 9 feet before she submitted applications for emergency permits to the U.S. Army Corps of Engineers and the California Coastal Commission to breach the lagoon.
On Thursday, the lagoon was 13.6 feet as of about 3 p.m., according to the California Department of Water Resources. But Kunstal said she was waiting for significant flooding to impact Kellogg or Lower Lake roads before requesting permission to breach the lagoon.
"They wanted to see water on the road and know that we were feeling the impacts prior to us submitting the application," Kunstal told the Outpost on Wednesday, referring to the Army Corps of Engineers and the California Coastal Commission. "We're playing it by ear now."
The Del Norte County Board of Supervisors voted unanimously Tuesday on a resolution allowing Kunstal's department to breach lakes Earl and Tolowa. Requesting supervisors add the resolution to their Tuesday agenda as an urgency item, Kunstal told them the lagoon was at about 8.5 feet and, with a rain headed Del Norte's way, she expected that level to increase.
However, Kunstal told supervisors, there was some "lead time" before breaching the lake was necessary. She said she is also working with the California Department of Fish and Wildlife, which manages the Lake Earl Wildlife Area.
Lakes Earl and Tolowa is the largest coastal lagoon on the West Coast connected by a deep channel called the Narrows, according to CDFW. It's bordered by salt and fresh water marshes as well as an extensive network of sand dunes.
---
SHARE →