---
Jessica Cejnar / Friday, Feb. 28, 2020 @ 6 a.m. / Community, Homelessness
True North, United Methodist Church Leads Effort, Seeks Community Help To Relieve Del Norte Homelessness Woes
---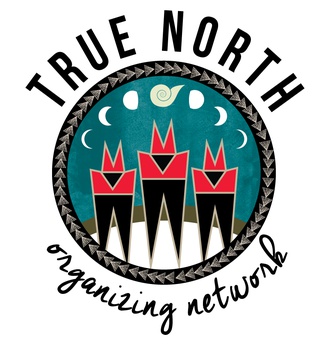 With homelessness on every candidate's lips this election cycle, a group of local advocates are taking inspiration from a Medford-based organization to help solve the problem.
But since the issue is multi-faceted, True North Organizing Network's Homeless Organizing Committee and Pastor Dana Gill Port of the Crescent City United Methodist Church are seeking guidance from the community and from those experiencing homelessness.
The organization formed the Homeless and Housing Advisory Group, or HHAG, at the request of the Del Norte County Board of Supervisors to help make the county competitive for state No Place Like Home dollars, True North lead organizer Kevin Malone told the Wild Rivers Outpost on Tuesday.
Gill Port has offered to chair the advisory group, Malone said. True North representatives are approaching business and community leaders, including those involved with the Crescent City-Del Norte County Chamber of Commerce to take part. The advisory group's first meeting will be March 11.
The ultimate goal is to bring a tiny house village program similar to Rogue Retreat's Hope Village in Medford, Gill Port said. She said she needs to present a business plan to her superiors in the United Methodist Church by December to receive "seed money."
Gill Port said the church may be willing to contribute more than $300,000 to her cause if she makes "a good enough case for this."
"The tiny house village is the idea that I have in my head at the moment," she said. "You can fit more of them on small pieces of land and it has to be close to services, right? So (clients) have to be able to access busses and DHHS and hospitals."
"And even jobs," True North organizer Jill Lapple said.
True North Organizing Network's latest efforts on addressing homelessness comes after Chico-based Housing Tools delivered the findings of a state-funded analysis to the Board of Supervisors last fall. Paid for with a $75,000 No Place Like Home technical grant, Housing Tools' analysis outlined three possibilities for permanent supportive housing models that could work in Del Norte and recommended that developing a program be community-driven.
True North's Homeless Organizing Committee began exploring ways to address the crisis earlier in 2019. They toured Rogue Retreat's Hope Village in May 2019 and invited the organization's leaders to speak with city and county elected officials.
Rogue Retreat development director Matthew Vorderstrasse and executive director Chad McComas gave a presentation to the Del Norte County Board of Supervisors in August 2019 and the Crescent City Council in October 2019.
Hope Village consists of 30 housing units in tiny home duplexes. Vorderstrasse compared them to wooden tents, saying they don't have electricity, water or plumbing, but are insulated and have windows. The program's clients access a kitchen, showers and restrooms in separate trailers. An office building houses a common area, laundry, case management and a host who checks clients in and out of the program.
Hope Village sits on an acre of city-owned property in Medford. Its clients pay a housing fee that is initially $60 and then increases every three months, according to McComas.
The program is in its second year, said Debbie Lewis, a True North Organizing Network organizer. Though it had a rocky start, Lewis said they were able to fix them. Hope Village currently has a 60 percent success rate for "transitioning people back into their lives," Lewis said.
Those who find their way to Hope Village are desperate, Lapple said. They've suffered alcohol and drug addiction, but have found a purpose in life, she said.
"They've found a way to move forward," she said. "Some of them have said they've fallen, gone back to their old ways but they were given the chance to try again."
Though the tiny house village concept is what Gill Port has in mind for a transitional housing program in Del Norte County, the Homeless Organizing Committee are exploring whether other Rogue Retreat programs may work.
One of these is Low Barrier. According to Lewis and Malone, Low Barrier offers housing to those who are still struggling with alcohol or drug addiction, but they're not allowed to use on site. Lewis said the program operates on the premise that a person needs shelter before they can address their issues.
Another Rogue Retreat program that operates on the housing first principle is the Kelly Shelter. Daphne Lambert, founder of Del Norte Mission Possible, toured the facility with Lewis.
Lambert and the Del Norte Mission Possible Board of Directors is working with Our Daily Bread Ministries to transform it from a 13-bed shelter that's only open during inclement weather to a 24-7 emergency shelter with more than 50 beds.
Lambert said Rogue Retreat's Kelly Shelter operates alongside Hope Village as a navigation center, her goal is to provide emergency shelter and case management, allowing clients to have support while transitioning to a more stable housing environment.
"We are planning on partnering with the hospital to get a nurse to come in and to kind of address whole-person care," Lambert said. "It's the same model where before somebody can get better, they need to have their basic needs met. It's Maslow's Hierarchy of Needs."
Gill Port said her vision is to have everyone working together to address Del Norte County's homeless woes.
"We would all be working, Daphne and us," she said. "We would be working so closely together to make sure no one's falling through the cracks."
According to Malone, as True North prepares for the Homeless and Housing Advisory Group's first meeting, the organization is pursuing a state grant to get Del Norte Mission Possible up and running. True North is also working with the county, he said.
One of the early things True North's Homeless Local Organizing Committee is asking for is land, Malone said. Though they have an area in mind, Malone said the committee wasn't willing to make it public yet.
A total of 184 unsheltered people live in Del Norte County, according to results from the 2019 Point-in-Time survey. Conducted by communities nationwide, the annual survey collects data for the U.S. Department of Housing and Urban Development.
The Del Norte County Department of Health and Human Services with help from several organizations conducted the community's 2020 Point-in-Time survey in January.
Despite the official numbers, Malone, Lapple, Lewis, Lambert and Gill Port are convinced the number is higher. Pointing to Del Norte Unified School District's numbers, which states 242 of its students are homeless, they wonder if there's also a "definition problem."
Lapple said she and her colleagues spoke with people living in tents, trailers or other shelter in the swampy area between Elk Valley Road and the Del Norte County Fairgrounds. They struggle with food, transportation to access food and bringing it back to where they're living, she said. Theft of their property and money is also an issue for many living in that area, Lapple said.
"We got to see eight people (recently) and they said there's at least 20 more people there," Lapple said. "The homeless know how many homeless there are."
When it comes to solving the homelessness crisis, Malone said society is also suffering from a "definition problem."
"The definitions are urban camping, right? That drives it, but that's not what we have," he said. "We have people in the hills, we have people in tents…"
Gill Port said the chief of police told her he found people digging burrows to find shelter.
Lambert said the people she's spoken with say there are at least 160 people living in the wooded area between Elk Valley Road and the fairgrounds.
"I really want to get Del Norte Mission Possible up so there is a place for those people to stay," she said. "Because they don't have an option right now."
In addition to determining if a tiny house village model would be an effective transitional housing program for Del Norte, Malone said the Homeless Organizing Committee wants the advisory group to "think outside the box."
The community has assets including empty land, hotels and trailer parks that are underused during the winter that could be used to help solve the homelessness problem, Malone said.
Gill Port said one option for permanent housing is finding a vacant apartment complex that can be used. Malone said when he worked in the San Diego area, homelessness advocates bought two older motels and turned them into a housing program.
Meanwhile, Lambert as she develops Del Norte Mission Possible, she is speaking with those who are homeless to determine what services they're looking for.
"As I develop Mission Possible, I want to make sure it's suited for Del Norte County," she said, "and has exactly what the people need."
---
SHARE →