---
Jessica Cejnar / Monday, Feb. 24, 2020 @ 5:43 p.m.
Valerie Starkey Says She Brings No Agendas, Platforms To Del Norte County District 2 Race
---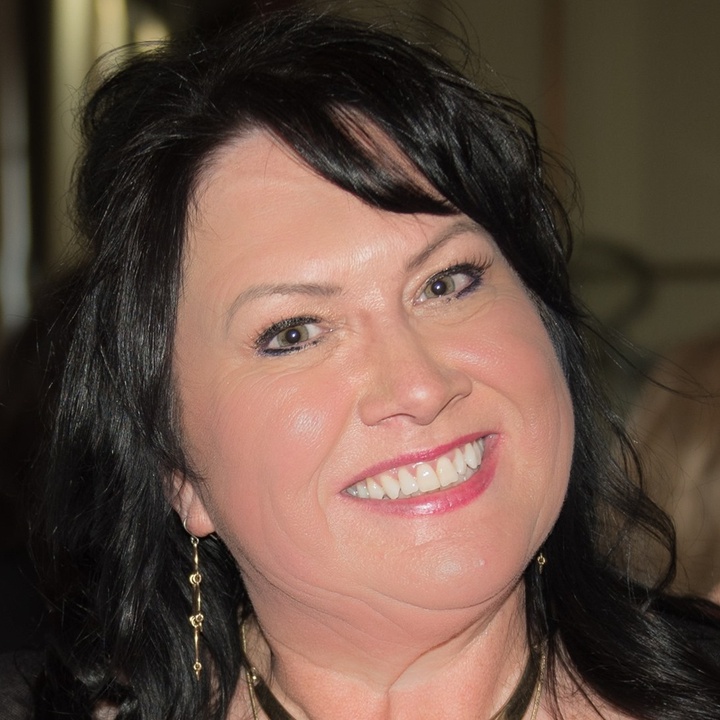 Valerie Starkey will say it herself — she's the world's worst politician.
Vying for the District 2 seat on the Del Norte County Board of Supervisors in the March 3 primary, Starkey says she doesn't have agendas or platforms. She's willing to change her opinion if it differs from what most of her would-be constituents want. She's not afraid to fail.
Del Norte should try new approaches to solving long-standing issues, Starkey said during a Feb. 14 interview with the Wild Rivers Outpost and KFUG Community Radio's Paul Critz. But before she'll get on board, Starkey said she'll asks if it passes the straight face test — a practice she developed as a Sonoma County probation officer.
"You can stand up in front of the court with a straight face and be confident with the solution you came up with," Starkey told the Outpost and KFUG.
Starkey comes to the District 2 race as a Del Norter who has returned home after living and working in Sonoma County for 30 years. In addition to being a probation officer, which requires working with offenders, victims, defense attorneys and district attorneys, Starkey is a chaplain and an advocate with CASA of Del Norte County.
Her first taste of local politics came about two years ago when she helped District 4 Supervisor Gerry Hemmingsen get re-elected. During his campaign, Starkey said, Hemmingsen took a call from an elderly lady reporting that someone had thrown a pair of old shoes over a telephone line. About 25 minutes after that call, those shoes were gone, Starkey said.
It was that experience that prompted Starkey to throw her hat into the 2020 race. Starkey is running against Crescent City Harbor Commissioner Jim Ramsey and incumbent Lori Cowan for the District 2 seat.
The district Starkey hopes to represent on the Board of Supervisors encompasses portions of Crescent City along Pebble Beach Drive, includes the Del Norte County Airport and the area on the north side of Washington Boulevard.
If she's elected, Starkey said, her job is to advocate. Though the election is more than a week away, Starkey said she's already gotten a taste of what life will be like if she finds herself on that dais.
"I get these little notecards in the mail," she said. "I love it. One lady wrote, she wants a better effort in recycling. No. 1, I gotta learn everything I need to know about recycling. But, that's what I'm going to need, community input."
Being a probation officer was a balancing act between rehabilitating the offender and making sure the victim feels whole, Starkey said. It was also holding people accountable when warranted while celebrating their successes. She said she has empathy for the offenders as well as the victims.
If elected to the Del Norte County Board of Supervisors, Starkey noted she'll walk a similar tightrope between her constituents' needs and those of the community as a whole.
"We can't make it about us. We can't make it about what's just near and dear to our hearts," Starkey said. "It has to be about what's going to make this community cohesively work together where we all feel like we belong here."
One issue that's been a major talking appoint during the campaign is homelessness. Solving that problem requires everyone's involvement, Starkey said, including local tribes, the elderly, youth and those who are experiencing homelessness.
Starkey said when the various players, including True North Organizing Network, Del Norte Mission Possible, the Board of Supervisors and other agencies, discuss homelessness, they need to ask what those experiencing the problem need. It could be something as simple as a place to charge their phones or safely store their property, she said.
"I believe we also need to gain some trust, gain some rapport, so they don't think we're just the system trying to come in and force them into something," Starkey told KFUG and the Outpost. "We need to get them to be part of the solution."
Meanwhile when it comes to funding for repairs to local highways, including rerouting U.S. 101 around the slide at Last Chance Grade, Starkey said Del Norte is fortunate to have Congressman Jared Huffman, Assemblyman Jim Wood and State Sen. Mike McGuire advocating for its residents. She said she attended the California Transportation Commission's town hall meeting in Del Norte County in November.
"I loved the energy in the room," Starkey said. "Fran Inman, chair of the CTC and said 'You need to know how hard your senator's working for you. The reason all of this is happening is because Mike McGuire marched into my office…'"
Starkey said McGuire is best friends with her former husband, Richard Starkey. She remembers when McGuire was a mayor, then a county supervisor and, now a state senator.
"This guy, when he puts his mind to it, he gets it done," Starkey said of McGuire. "I'd love to see him go on to bigger things, but I love him as our state senator."
Starkey said collaboration is key to getting things done as a county. Starkey mentioned the relationships Cowan has fostered during her tenure as supervisor.
"I want the voters to know that just by nature of being raised here, I have these relationships too," Starkey said. "I went to church camp with the head of the road department The principal at the high school was my second-grade boyfriend."
Though she says she doesn't have an agenda or a platform, Starkey said elected leaders need to be proactive about solving the challenges Del Norte County faces. One of these, is enhancing options for early childhood education, especially because since incarceration rates are linked to early childhood education, she said.
Being a small community, though, Del Norte County may not have the funding to enhance its programs, but it houses a lot of resourceful people, Starkey said. It's up to the Board of Supervisors to find those people and urge them to collaborate and create solutions, she said.
"The Board of Supervisors can support funding for various things that need to be done — they hold the purse strings of this county," Starkey said. "Say, this needs to be funded. We don't have the $5,000 to fund that program, let's look around at what hasn't been effective, what we've been throwing our money at that's still just throwing money at it. Maybe we need to divert those funds."
If it doesn't work, Starkey said, "failure is part of the process."
"We learn from that failure," she said. "What else can we get from that and go on?"
Looking at the larger picture, tourism is something Del Norte County should capitalize on, Starkey said, echoing many of her opponents who views the industry as a major economic driver for the region. She said she'd like to expand on the amenities available for visitors, highlighting the community's most beautiful spots in the hopes that they generate money for the local economy in the summer.
"Down by the pier," Starkey said, "why don't we have ice cream stands or hot dog stands that we can shut down in the winter months or only open on days when it's bright and sunny?"
Tourism isn't the only economic driver, Starkey said. Buying from local businesses can also generate, not only a significant amount of income for that proprietor, but more in local tax revenue.
"We have 27,000 people in this county," Starkey said using Sheri Johnston's store, Johnston's Gift Garden Home as an example. "If 27,000 people went and spent $30 a month at Sheri Johnston's store, she'd make close to $1 million in one month."
Del Norters could still order off Amazon, but having an earmarked amount of money to spend in local mom and pop shops would keep those businesses going.
"Then these small businesses are successful," Starkey said. "They're paying more taxes and they're hiring local, sponsoring kids' basketball teams, that sort of thing."
Starkey said she'd also like to see a more active night life in the community. Urging the younger generation, those in their 20s, 30s and 40s to step up and take an active role in Del Norte County's future, she said.
"We need to start identifying this next group of leaders," Starkey said. "We need to et you charged up because we need your input and your ideas of what Del Norte County's going to look like 25-30 years down the road."
Starkey pointed toward SeaQuake as an example of a business that started with pizza and beer and is now, not only a major player in the local dining scene, has begun distributing its brews beyond Del Norte County.
"If we think along those lines, what else could we do?" She asked. "I know when we collectively put our brains together, we should be able to come up with something."
California's primary will be held on March 3. For more information about local elections, visit the Del Norte County Elections Office website.
---
SHARE →