---
Jessica Cejnar / Wednesday, Dec. 30, 2020 @ 5:29 p.m. / COVID-19
Del Norte COVID-19 Update: 13 New Cases Reported; 4 Hospitalized
---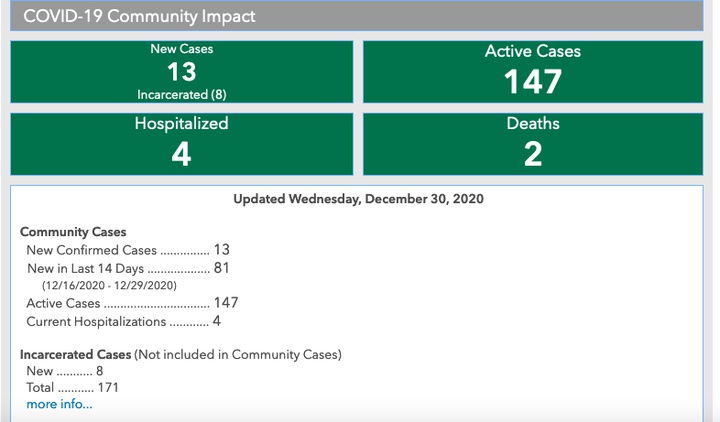 Thirteen new COVID-19 cases were reported to the Del Norte Public Health Branch and four people are in the hospital as of Wednesday.
These new cases bring the total number of patients infected with the novel coronavirus in the last 14 days to 81, according to the Public Health Branch. There are currently 147 active COVID-19 cases in Del Norte County.
Among Del Norte County's incarcerated population, which includes inmates at Pelican Bay State Prison and in the county jail, eight new cases were reported on Wednesday making for a total of 171 active cases.
Since the pandemic started, there have been 754 total confirmed COVID-19 cases in Del Norte County and two deaths.
---
SHARE →