---
Jessica Cejnar / Tuesday, Dec. 22, 2020 @ 3:28 p.m.
'We've Got Ample Space'; Sutter Coast Hospital CEO Talks COVID-19 With Crescent City Council
---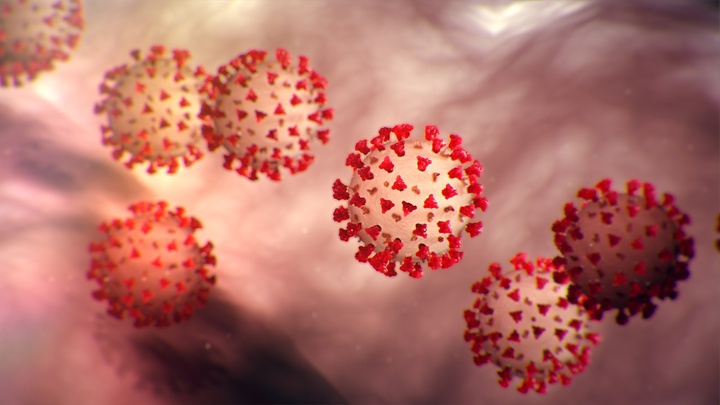 Twenty-nine Sutter Coast Hospital staff received the COVID-19 vaccine dose on Monday, 30 more were expected to receive their shot today and another 60 will receive their injection next week, CEO Mitch Hanna told Crescent City Councilors.
Meanwhile, though intensive care units at other hospitals are taxed, Sutter Coast Hospital has "ample capacity," Hanna said. Two patients are in the hospital with COVID-19, he said, and emergency room visits are down. Hanna said he thinks people may be afraid to come to the hospital, though they shouldn't be.
"We take great precautions to make sure patients aren't being unnecessarily exposed to the virus," he told Councilors. "That is what has been seen throughout the country as well as at Sutter Coast. Overall, we are running at an average daily census of about 45-50 percent capacity on our average day. So, we've got ample space."
Hanna addressed the Crescent City Council the day the first doses of the Pfizer vaccine rolled into the hospital. He also expects the first doses of the Moderna vaccine to arrive at the hospital later this week.
Sutter Coast Hospital needs 467 doses of the vaccine, Hanna said. Each patient will receive two doses. Hanna said he expects the hospital to be vaccinating its staff over the next month or two.
Nineteen new COVID-19 patients were identified in Del Norte County as of Monday, according to the county's COVID-19 Information Hub. Del Norte County had a total of 15 active cases as of Monday. Two people have died of COVID-19 since the start of the pandemic.
According to Hanna, the two people who died of the novel coronavirus may have had underlying medical conditions.
"It's a question in terms of whether COVID contributed to their death or caused their death," he told Councilors.
Sutter Coast Hospital has returned to the strict no-visitor policy it had at the start of the pandemic. The only exceptions are for obstetrical patients and those who have reached the end of their lives, Hanna said.
"We continue to symptom and temp check all employees upon arrival at the hospital every day," he said. "We'll continue that even after the vaccine is administered. We don't anticipate that changing any time soon."
Sutter Coast Hospital has 49 licensed beds and can expand to 75 if there is a surge, Hanna told Councilors. This includes 10 acute rehabilitation beds, 14 in the post anesthesia care unit, 7 in the emergency department and 15 that's part of a tent Del Norte County purchased in case of a surge in patients, Hanna said.
The ample space Hanna spoke of also includes the hospital's intensive care unit.
"Del Norte County, by comparison to most counties in California, is looking very good," he said.
Noting that Del Norte County is still in the most restrictive purple tier on California's Blueprint for a Safer Economy — and probably will be for some time — Public Health Officer Dr. Warren Rehwaldt noted that it's Northern California's ICU availability that governs stay-at-home orders.
There was 1.4 percent ICU availability statewide as of Tuesday, according to California's COVID-19 information web page. With an ICU capacity of 29.5 percent as of Tuesday, Northern California is the only region that is not under a stay-at-home order.
That could change quickly, Rehwaldt said.
"We're really worried about Christmas," he said. "We know the effect other holidays had this fall. Christmas will have an impact probably for a couple weeks afterwards. We can't stress this enough, the importance of not having big Christmas parties."
Rehwaldt, who traveled to Humboldt County on Monday to fetch Del Norte's first vaccine doses, said the Public Health Branch is waiting on state and nationally-directed guidance when it comes to administering the vaccine to public. He said he'd like to get the vaccine to Del Norte County's senior and high risk population as soon as possible.
"Not only are we going to save some lives, we're going to reduce the chance of over-impacting our medical system," Rehwaldt said. "We want to protect the people who are most vulnerable and protect the medical system that's there to take care of them."
Del Norte County will continue to use the Pfizer vaccine and is expected to receive the first doses of the easier-to-store Moderna vaccine.
Both are messenger RNA vaccines, which prompt a body's cells to manufacture the spike protein from the novel coronavirus. This generates an immune response from the body, according to Dr. Timothy Brewer, of the University of California, Los Angeles's David Geffin School of Medicine.
The Pfizer vaccine must be stored at minus 70 degrees Celsius, while the Moderna vaccine must only be stored at minus 20 degrees Celsius, according to NPR.
---
SHARE →