---
John Ross Ferrara / Wednesday, Dec. 2, 2020 @ 1:30 p.m. / Community, Emergencies, Oregon
(UPDATE) Brookings Teen Paralyzed During Surfing Accident in Harbor; Family Asks Community for Support to Cover 'Enormous' Medical Bills
---
Videos and photos from the "Zachary Abblitt Recovery" group.
UPDATE, Dec. 20:
Zachary Abblitt's family tells the Ouptost that he has been transferred to Craig Hospital in Englewood, Colorado for spinal rehabilitation.
"Craig is one of the top spinal cord injury rehab centers in the country," Abblitt's uncle Kevin Knoll said. "He will be there for probably at least 3 months doing rehab. We ask that people continue to pray for his healing."
###
A Brookings teenager is recovering from surgery at Mercy Medical Center in Redding after a surfing accident left him paralyzed below the neck on Nov. 20.
Eighteen-year-old Zachary Abblitt says he fractured his C5 and C6 vertebra after diving into a shallow patch of surf in Harbor.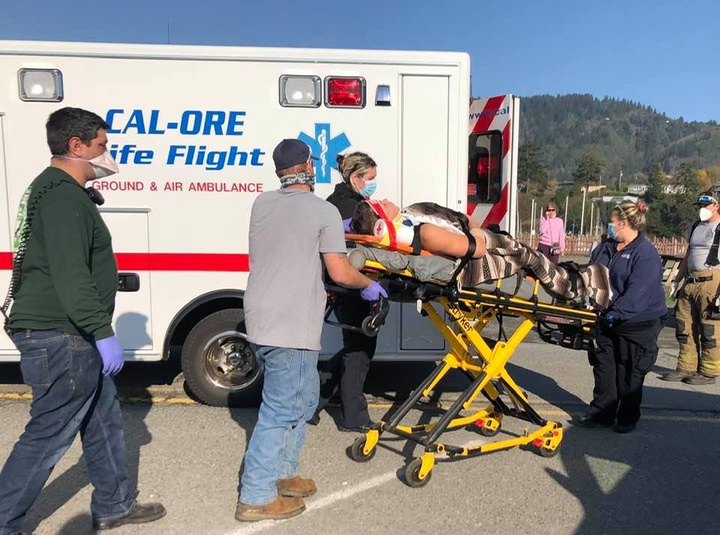 "The spot I dove into was far shallower than I was expecting," Abblitt said in a social media video. "It was less than a foot of water. I hit my head first and was instantly paralyzed."
After he was pulled from the surf by a friend, Abblitt was flown to Redding, where doctors replaced the broken vertebrae with a titanium plate to stabilize his neck.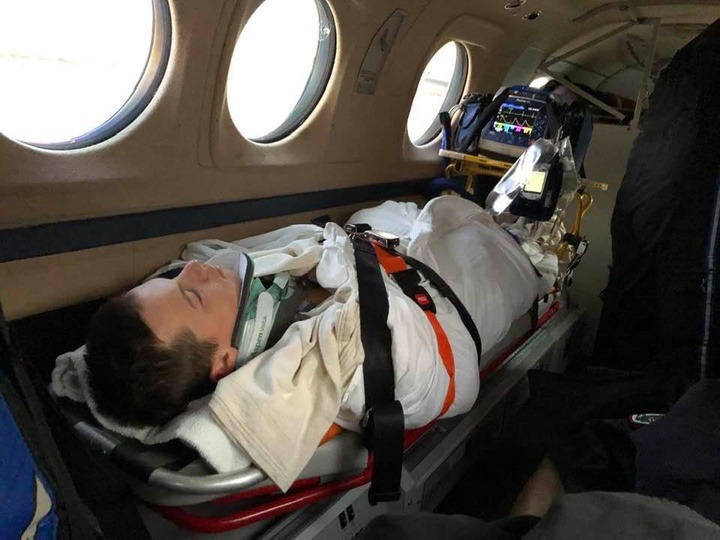 Since the surgery, Abblitt's uncle Kevin Knoll said that he's regained some movement in his arms, and an encouraging video posted to the "Zachary Abblitt Recovery" Facebook page shows him solving a Rubik's Cube without the use of his fingers.
"After the surgery he regained some feeling down to his chest but nothing past that," Knoll said. "He can move his arms but doesn't have any dexterity in his hands. There seems to be a slight improvement in feeling in his chest down just a couple of inches."
Before the accident, Abblitt was an active musician and athlete. In addition to water sports, he also ran track and cross-country for Brookings Harbor High School. After graduating as a homeschooled student in June, he planned to follow in his brother and sister's footsteps and travel to Israel to attend Bible college in 2021.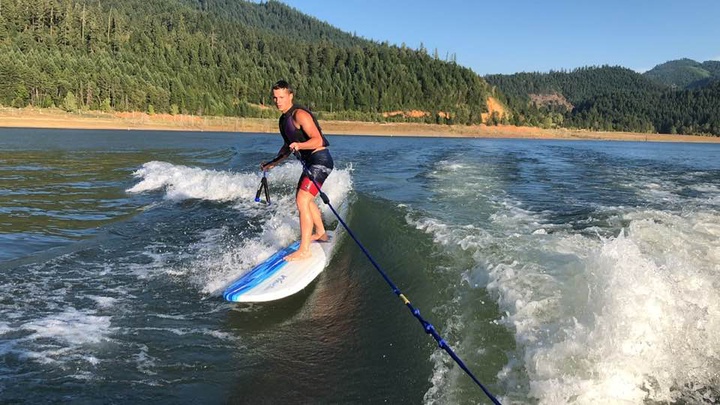 "Everything that Zac is and everything that he has always been, has never come out more than in this circumstance," his sister Charis Abblitt said. "Just as Zac has set his mind to learn the piano and surf and to be an athlete, I know that if Zac can be placed in the right rehab center, that this will give him all he needs to take that determination and put it into him walking again."
Abblitt's family is in the process of applying to long term rehab centers where he can receive daily treatment. However, Knoll said that insurance is an issue and that the family is asking the community for help to get him the treatment he needs.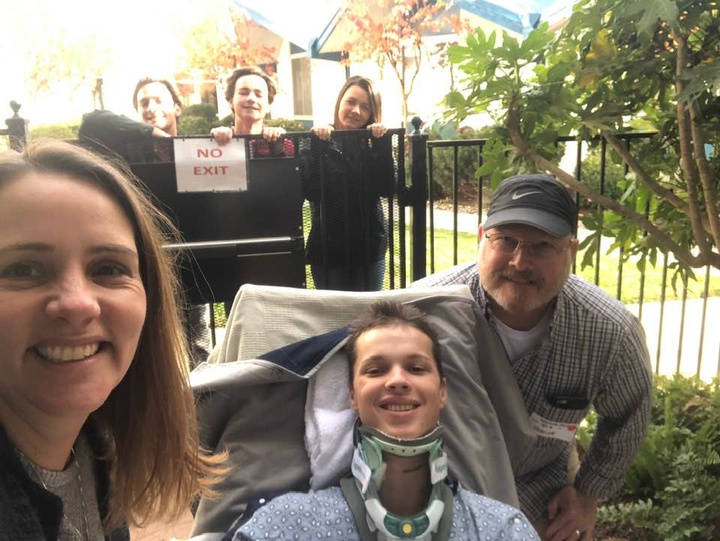 The local community has already raised more than $14,200 through the donation site Givebutter, but the family says that the medical bills are still "an enormous financial burden."
Donations to help pay for the Abblitt's medical bills can be made through the "Support Zachary Abblitt's Road To Recovery!" Givebutter page.
"At this point Zac is looking at a long road to recovery which he will fight as hard as he can, but it's not cheap," the donation page reads. "Please pray hard, dig deep, and help where you can. Every penny will go directly to Zac's cause."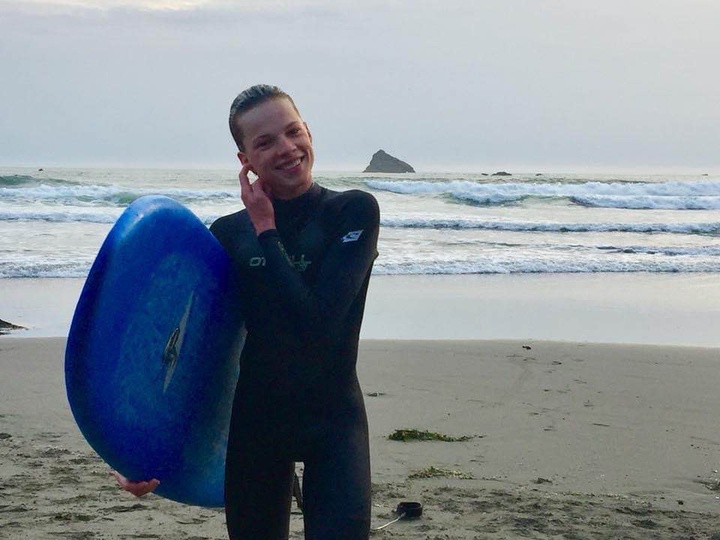 ---
SHARE →