---
Jessica Cejnar / Tuesday, Dec. 1, 2020 @ 4:52 p.m.
Harbor District Explores Partnership With Renewable Energy Firm That Extends Beyond Electricity
---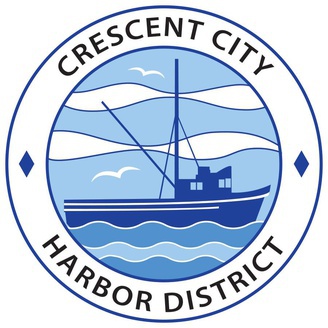 With solar panels finally generating energy, the Crescent City Harbor District will explore a partnership with the firm that installed them that goes beyond renewable energy.
Alex Lemus, CEO of Renewable Energy Capital, answered a request for proposals from the harbor district seeking ideas for revitalizing the port.
But rather than coming up with a project, Lemus said Tuesday that his firm would provide development services and short-term and long-term capital for such an endeavor.
REC would work with the Crescent City Harbor District Board of Commissioners and other government agencies "to really build your vision of the harbor, not ours."
"We know the area very well and we also know the different economic development incentives and opportunities that are out there and we feel we could put together a financing package which would be very low cost capital," Lemus told commissioners. "We don't think the harbor or city should be at risk. If we're successful at the end, we would get a developers' fee for it and if we're not, we wouldn't expect anything for it."
The Crescent City Harbor District on Tuesday was unanimous in wanting to continue to explore such a relationship with REC. Board president Brian Stone appointed himself and his colleague Wes White to an ad-hoc committee to work with Lemus and his firm.
"We've got a number of other things going on in the harbor that could use development financing," Stone said. "I think this would be a good opportunity for us to see the breadth and scope of this and report back to commissioners on possible projects."
REC owns the 156 kilowatt rooftop solar system and 420 kilowatt solar canopy system that were installed in June and have begun producing electricity.
Lemus's proposal Tuesday came after commissioners in July approved a $5,500 agreement with Arcata-based PlanWest Partners to draft the request for proposals for projects that revitalize the harbor's "land-based assets."
During his presentation, Lemus told commissioners that he's not averse to working on projects unrelated to renewable energy. Potential examples he gave included a data center, a food hub and charging facilities for electric vehicles.
Lemus, who has 25 years experience in investment banking and corporate finance, said REC would approach development projects the same way it approaches renewable energy projects. It would provide the development capital and labor and receive a developing fee when the project closes. The Harbor District would own the project, which includes controlling cash flow, Lemus said.
Stone pointed out that another example of a development that could generate revenue for the harbor district would be storage units.
Lemus also spoke of the second phase of the harbor district's solar project, saying REC envisions a green harbor — something he hasn't seen in California or anywhere else.
"We'd love to integrate solar storage and EV charging in such a way (Crescent City) becomes a destination," he said. "We believe it an be a driver of a lot of economic activity and a phenomenal way to stand out. In the next few years you'll see electrification of transportation. The location is fantastic and that's why we're willing to work with you."


---
SHARE →