---
Jessica Cejnar / Tuesday, Aug. 25 @ 3:19 p.m.
Del Norte Joins Humboldt, United Indian Health Services in Partnership To Expand COVID-19 Testing Capacity
---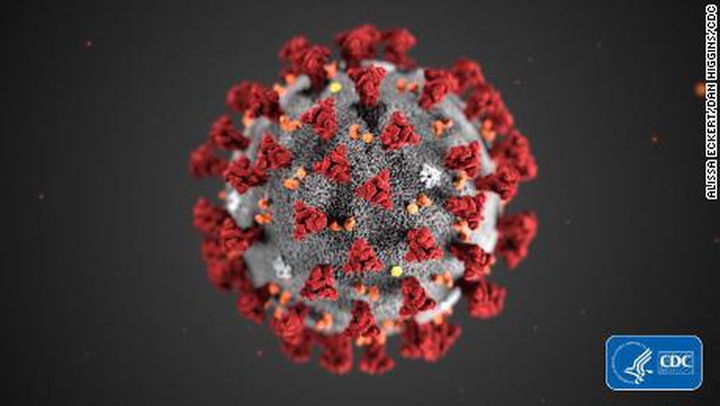 State health officials last week approved a joint endeavor to expand COVID-19 testing capacity between Humboldt and Del Norte counties and United Indian Health Services.
Noting that Humboldt County's public health lab — the closest to Del Norte that's testing samples for the novel coronavirus — is cramped for space, Humboldt has partnered with UIHS, according to Del Norte Public Health Officer Dr. Warren Rehwaldt.
Since UIHS serves patients in both counties, they wanted to work with the Del Norte Public Health branch as well, Rehwaldt told county supervisors on Tuesday.
"By doing testing locally we save all the time and effort of shipping things out to labs, sometimes at the other end of the state," Rehwaldt said. "We've been exploring that other option — trying to figure out if there's a reliable lab service we can count on to draw specimens from throughout the county — but the cost is pretty high and turnaround time has increased by doing that route. This solution… improves access for all residents of both counties and it improves services for tribes within the counties. It's a win-win scenario."
United Indian Health Services has a moderate-complexity lab at its Potawot Health Village in Arcata, Rehwaldt said.
In addition to offering antibody testing to essential workers, which helps them determine if they had been positive for COVID-19, UIHS is able to do in-house polymerase chain reaction testing, which can determine if someone is positive for the novel coronavirus, according to Rehwaldt.
"They've really stepped up to improve their lab service and partnering with them allows both counties to improve lab service across the board," he said, adding that PCR testing is the standard for COVID-19 testing currently.
In addition to acknowledging this development, Rehwaldt mentioned the county's first death related to COVID-19 as another significant milestone. But, he said, the "steady low level trickle of cases" being reported to the Public Health branch was expected.
Del Norte County has 15 active cases currently, bringing the total number of confirmed COVID-19 cases to 121, Rehwaldt told county supervisors. There are currently no hospitalizations.
Rehwaldt also acknowledged that Del Norte experiencing its first death related to the novel coronavirus was a milestone. But, Rehwaldt said, the "low level trickle of cases" being reported to the Public Health Branch is what he expected for the summertime.
According to Rehwaldt, about half of the positive cases are from those who were directed to be tested. Those positive results are primarily related to people traveling into and out of Del Norte County or who are attending private gatherings, he said.
Answering a question from District 5 Supervisor Bob Berkowitz, Rehwaldt estimated that a quarter to a third of Del Norte County's positive cases are from people coming into the community from elsewhere.
"Those are risky environments right now," Rehwaldt said of both travel and social gatherings. "Private gatherings aren't supposed to happen either. If people are going to do that, I remind them the best solution to whatever gathering you're planning (or) participating in is to keep it as small as possible. The best thing is to not do them at all."
Rehwaldt also spoke to the two positive cases connected with Castle Rock Charter School. The first was reported to the Public Health Branch on Friday, while the second was confirmed on Monday.
As with overall disease activity in Del Norte County, Rehwaldt said the two Castle Rock cases weren't unexpected. Public Health has been working with the Del Norte County Office of Education, which oversees the independent study charter school, to increase awareness and test additional staff, he said.
"It's a good thing this happened now rather than a few weeks from now when students are back in the classrooms," Rehwaldt said. "It's much easier to deal with when it's a staff outbreak."
In a video address to the community on Monday, Del Norte County Superintendent of Schools Jeff Harris said occurred in a "different segment of the school" and any close contacts may have come from two completely different areas.
These two positive cases comes as staff with Del Norte Unified School District, which shares personnel and facilities with the county office, prepare for the first day of distance learning on Aug. 31. Teachers are doing much of their training via Zoom and other online platforms, according to DNUSD spokesman Michael Hawkins.
---
SHARE →