---
Jessica Cejnar / Wednesday, Oct. 2, 2019 @ 4:21 p.m. / Community, Infrastructure, Local Government
CDFW, County Begin Discussions Over Pacific Shores
---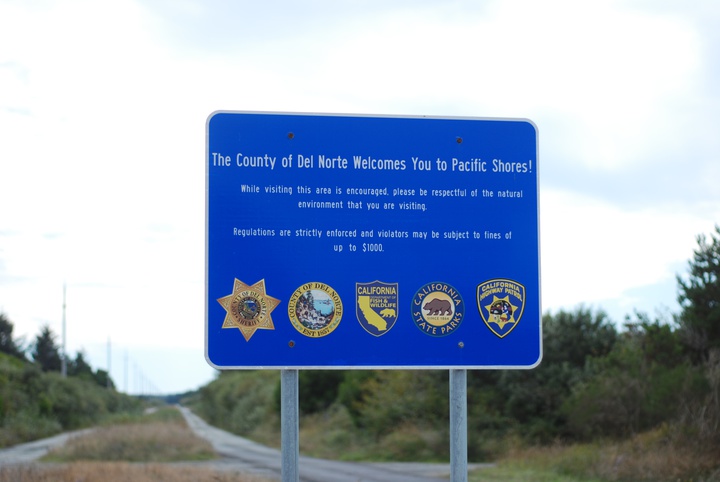 State and county officials are beginning discussions on ways to co-manage properties in the Pacific Shores subdivision to increase accessibility for the public.
The California Department of Fish and Wildlife hope to purchase a number of parcels in the subdivision, District 4 Supervisor Gerry Hemmingsen told the Wild Rivers Outpost on Tuesday. A number of those parcels are tax-default properties under control of the county, he said, but there are some privately-owned parcels with willing sellers.
Hemmingsen said he met with Shawn Fresz, California Department of Fish and Wildlife lands and wildlife program supervisor for Humboldt, Del Norte and Mendocino counties. Representatives of the Tolowa Nation, a local tribal organization that isn't recognized by the federal government, were also at that meeting, Hemmingsen said.
"They have some interest in sites out there," he said. "I think there are some burial sites and cultural sites, archeological sites possibly, that they are interested in."
Pacific Shores is a mosaic of parcels currently owned by the state, county, Border Coast Regional Airport Authority and private parties, Fresz said. It's situated between Lakes Earl and Tolowa near Tolowa Dunes State Park and the Lake Earl Wildlife Area, which is managed by the California Department of Fish and Wildlife.
The area was initially purchased by the Tamco Development Company in the 1960s. The developers paved 27 miles of roads, put up street sides and began selling half-acre lots for up to $10,000 to buyers from Southern California and Hawaii, the Associated Press reported in 2008.
When the California Coastal Act was passed in 1976, development stalled, the AP reported. In 1988 owners created a water district that collected fees used to pursue the right to build.
According to Hemmingsen, the Local Agency Formation Commission dissolved the water district, which, though it had been collecting fees, never provided services. That money was held up in court during a lawsuit between the Pacific Shores Property Association and the Department of Fish and Wildlife.
Hemmingsen said the Property Association prevailed in its lawsuit against the state. But, as a result of the lawsuit, the California Department of Fish and Wildlife took ownership of those properties. Before the state took control of those properties, Hemmingsen said, they needed to be cleaned up.
About a year and a half to two years ago the county, property association and the Lake Earl Grange removed about 200 tons of material from the Pacific Shores area, Hemmingsen said. This didn't include RV and trailer frames that volunteers also removed. The county then installed surveillance cameras and a manned monitoring station at Tell Boulevard and Kellogg Road to curtail illegal dumping that had long plagued the area.
"The monitoring station has slowed that down a little bit," Hemmingsen said.
Approved by the California Coastal Commission in February 2018, the county established the monitoring station at Pacific Shores in June 2018, according to Community Development Director Heidi Kunstal.
She said there was a late start to establishing the monitoring station because the covered shelter for the host had been destroyed by a fire.
Fresz said discussions with the county and other land owners in the area have just started. Because of the area's history of illegal dumping, squatting and blight, it's not well used by the general public, he said.
"I would say it's property we would like to see co-managed in a way that's beneficial for the citizens of Del Norte County and make it a safer place for the public to enjoy," he said, adding that the diversity of ownership is something that's rare in California. "An end goal would be to see something that more people can enjoy."
The original subdivision had 1,500 sites, Hemmingsen said. Fish and Wildlife has acquired more than half of those, he said. Hemmingsen estimated there are about 500 sites left in the area.
"The things we'd like to see are maybe more trails and boat launch facilities (with) a little better access and parking, and maybe some restroom facilities," Hemmingsen said. "And we need to decide what kind of loop of roads we'd want to go in there.
---
SHARE →
---