---
Jessica Cejnar / Thursday, Oct. 10, 2019 @ 2:54 p.m. / Health, Local Government
Hospital Transparency Bill 'Born' in Del Norte Becomes Law
---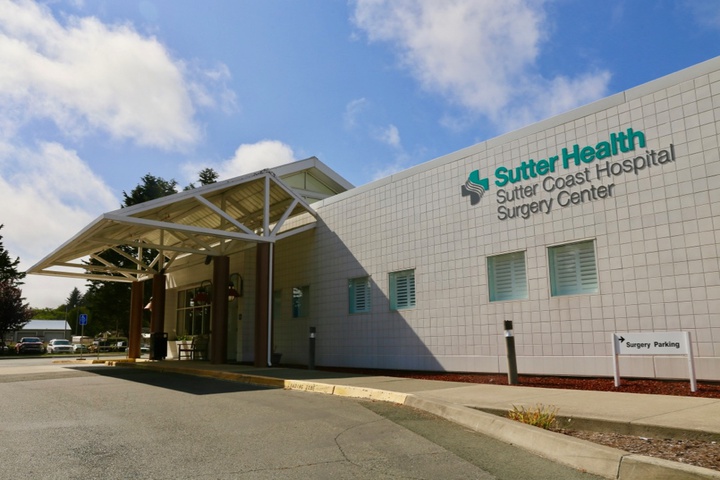 A bill advocates say was "born" in Del Norte County and will increase transparency at private nonprofit hospitals was signed into law by California Gov. Gavin Newsom on Monday.
Authored by North Coast assemblyman, Jim Wood, Assembly Bill 204 will require nonprofit tax-exempt hospitals to report exactly how much they spend in charity care, said Dr. Kevin Caldwell, a member of the Del Norte Healthcare District Board of Directors.
"It's not like it was going to be a save-the-world kind of thing, but it just takes another chip closer to getting these big hospital systems to be more transparent," Caldwell told the Wild Rivers Outpost. "The systems, they don't have to pay tax. In exchange, they do charity care. But it's very difficult, if not impossible, to tell if the amount of charity care they do comes anywhere close to the tax breaks they get."
Existing law requires private nonprofit hospitals to adopt a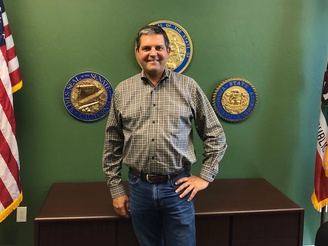 community benefits plan, reporting the economic value of the community benefits provided, and submit it annually to the Office of Statewide Health Planning and Development, or OSHPD.
Under AB 204, nonprofit hospitals would have to report the economic value of the community benefits it provides and describe how they are addressing the needs of the people they serve. The new law would require hospitals to explain how they determined their costs and annually post their community benefits plans on their websites.
AB 204 would also revise the definition of community benefits to exclude marketing programs that benefit the organization more than the community. Under the new law, small rural hospitals that are part of a larger health system would be included in the official hospital definition.
Del Norte County District 3 Supervisor Chris Howard said AB 204 is the result of advocacy from him and his colleague on the Board of Supervisors, Lori Cowan, as well as Crescent City Mayor Blake Inscore and Healthcare District Chairman Dr. Gregory Duncan.
Wood's bill specifically targets transparency, Howard said, allowing local government to know if the funds nonprofit hospitals say they're spending in charity care stays in the community they serve.
"Not for profit hospitals like ours, Sutter Coast Hospital in Del Norte County, basically received that status assuming a certain amount, the majority of money stays within the community to benefit the community," Howard told WRO. "Yet the reporting of how the moneys are disbursed within the community doesn't essentially take place."
Hospitals set their own rates, but don't have to provide information on how they do that, Howard said. He said he and other local advocates for AB 204 initially requested the bill require hospitals to provide a comparison between the rates they set and what Medicare pays, allowing the community to see the difference in cost.
"You know how much money they're making in addition to the profitability scale an dhow much should be coming back into the community," Howard said.
On Wednesday, Duncan told WRO he was concerned with whether or not Sutter Health and Sutter Coast Hospital are able to write off marketing items such as t-shirts as part of the charity care they provide a community. He said the Healthcare District has asked the hospital for that information, but SCH refused.
Duncan said he got the idea to ask about a legislative effort requiring hospitals to be more transparent in the amount of money they spend in providing community benefits about five years ago. At that time, Duncan said, a California assemblyman held up a t-shirt from a healthcare system and asked if they were using it as a tax write-off.
"It's not me that thought of it initially, I just remember seeing a news clip about it some years ago," he said. "That effort failed and AB 204 didn't fail. I was really happy this time. It not only passed, but it passed with overwhelming consensus."
According to Duncan, the Del Norte Healthcare District will ask Sutter Coast Hospital to show them their charity care expenses, specifically whether the hospital considers employee garments charity care or not.
"We'll go right back and ask them and see what stance they take this time around," Duncan said. "I want to thank Assemblyman Wood, his chief of staff, Liz Snow, and other staff members. Without them, of course, this legislation would never have been drafted. I'm a minor part of this. I want to thank the people that really made it happened."
In an email to WRO on Wednesday, Sutter Health representative Erin Shaw noted that the legislation will affect many hospitals across the state. She directed inquiries to the California Hospital Association.
The California Hospital Association took a neutral position on AB 204, Jan Emerson-Shea, vice president of external affairs, told the Wild Rivers Outpost on Thursday. The association was "fine" with the bill, she said.
---
SHARE →
---