---
John Ross Ferrara / Monday, Aug. 5 @ 12:02 p.m. / Animals, Ocean, Wildlife
(VIDEO) Kayakers Find Giant Mola Mola Flopping Around the Coast Between Brookings and Gold Beach
---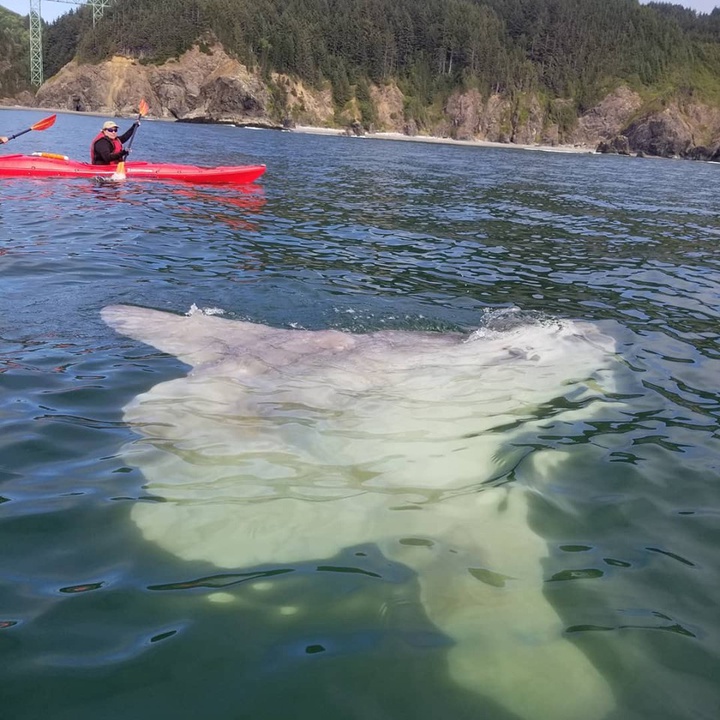 A huge mola mola, also known as the ocean sunfish, was spotted near Thomas Creek Bridge by a group of kayakers on Friday.
Dave Lacey of South Coast Tours shared these photos and video of the encounter with the Wild Rivers Outpost.
"We saw it in the distance and everyone thought it was a shark at first because you could see some white on its belly," Lacey said. "We couldn't believe a mola mola was here."
While mola mola are occasionally spotted off the Oregon coast, Lacey said this was his first sighting in 23 years of paddling the area.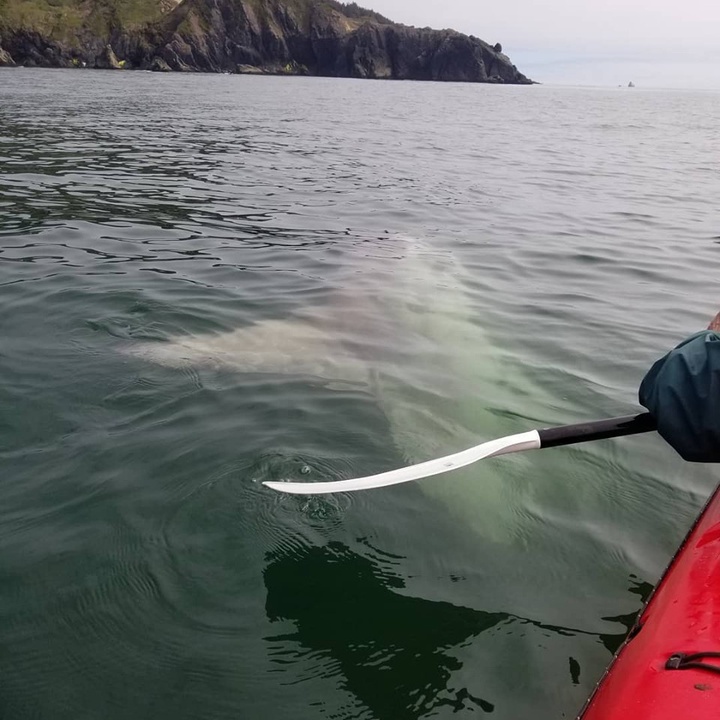 Mola molas became an internet sensation in 2015 when a video of a confused man spotting one in Boston Harbor was posted to YouTube. See the hilarous video below.
---
SHARE →
---